Magnite Sells $350 Million in Notes to Fund SpotX Deal
Monday, March 22, 2021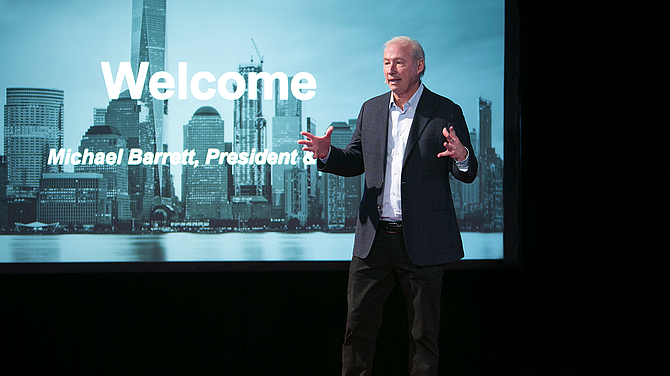 Advertising technology company Magnite Inc. announced March 15 that it plans to raise $350 million in a private debt offering that will partially fund its planned acquisition of SpotX Inc.

Playa Vista-based Magnite said it expected to complete an initial sale of senior convertible notes March 18 to a group of institutional buyers who will also be given a 13-day option to purchase additional notes worth up to $50 million.

The offering gives qualified investors a chance to bet on a company that's well-
positioned to capitalize on the cord-cutting consumer trends reshaping the entertainment and advertising industries.

Magnite was formed in 2020 through the merger of Rubicon Project Inc. and New York-based Telaria Inc. The rebranded business operates a sell-side advertising platform that automates advertising sales for publishers generating digital content for web browsers, mobile apps and connected TV devices.

In February Magnite announced its planned acquisition of SpotX, the Denver-based developer of a video advertising platform that would complement its current product. The nearly $1.2 billion transaction is set to close in the second quarter.
 
Magnite said the deal would give it the world's largest independent CTV and video advertising platform serving publishers of streaming content.

"One of the exciting benefits of the acquisition will be (the combination) of two great engineering and sales teams, which will accelerate the release of new features and functionality for our CTV clients," Chief Executive Michael Barrett said in an earnings call last month.

The acquisition could also produce immediate financial benefits to the company. Magnite said in February that its 2020 revenue combined with that of SpotX would have totaled nearly $350 million.

Magnite's stock price has taken off in recent months. In July, when the company changed its name and began trading under the Nasdaq ticker symbol MGNI, its stock was trading at less than $8 a share.

On March 15, when the company announced the debt offering, its price had risen to $47.28, giving Magnite a market capitalization of well over $5 billion.

Purchasers of the convertible notes will look to ride that momentum further. Magnite said the notes are due in 2026 and can be converted into cash or common stock after Sept. 15, 2025. In the meantime, investors will collect interest at an annual rate of 0.25%.

According to Magnite, $34.1 million of the funds raised through the sale of the notes will be used to pay the cost of capped transactions aimed at reducing the likelihood that converted notes will eventually dilute the company's common stock.

The rest of the funds will go toward the SpotX acquisition, though the company noted that the sale of the notes is not subject to the deal's completion.

Magnite announced in February that the $1.17 billion price attached to the SpotX acquisition includes 14 million shares in Magnite stock and $560 million in cash.
Magnite is acquiring SpotX from Luxembourg-based media company RTL Group. SpotX was originally launched by software developer Booyah Networks but was spun out as a separate company in 2007. RTL purchased a majority stake in the business in 2014 and took full ownership in 2017.
Magnite has been at the center of significant consolidation within the advertising technology industry over the last 12 months, and Barrett said in February that the company had reached a point at which it was poised for success without making further merger deals.
"We have all the pieces we need," he told investors. "We've got a great senior leadership team. SpotX has an extremely talented team. I truly believe if there's anything else that occurs in the (mergers and acquisitions) area, it will be to round out the edges."
For reprint and licensing requests for this article, CLICK HERE.