Bird to Invest $150 Million in European Expansion
Monday, March 22, 2021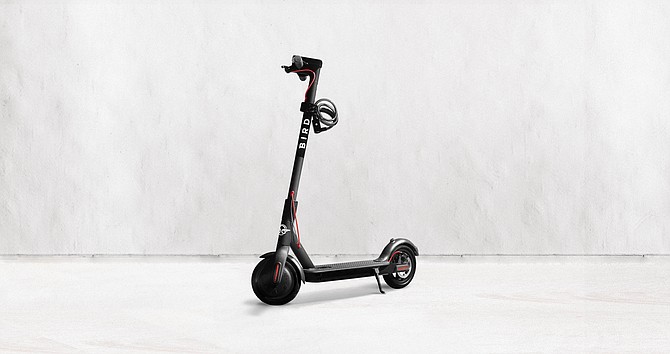 With the fledgling U.S. market for electric scooters hit hard by the Covid-19 pandemic, Santa Monica-based scooter startup Bird Rides Inc. is expanding its business in Europe.

Bird announced March 16 that it would invest $150 million to increase operations in the European market this year.

These efforts so far include the addition and widening of service areas in the United Kingdom and a partnership with French national railway SNCF. Bird also plans to roll out its scooters in more than 50 new cities on the continent in 2021.

"Europe is playing a leading role not only in embracing micro (electric vehicles), but in redesigning cities to safely promote their use," Bird Chief Executive Travis VanderZanden said in a statement.

"We're committed to working with cities to advance these incredibly positive initiatives by investing in the technology, as well as the safety, equity and sustainability programs that will usher in the next generation of clean urban mobility across the continent," he added.

A former executive with both Lyft Inc. and Uber Technologies Inc., VanderZanden co-founded Bird in 2017. The company, which reached a whopping $2.9 billion valuation in early 2020, deploys fleets of electric scooters that can be activated using a mobile app in urban areas.
 
Bird's business took a hit last year as the Covid-19 pandemic deterred many would-be riders. In March 2020, the company laid off roughly 30% of its employees.

As part of its new focus on Europe, Bird also announced that it had named former Boston Consulting Group Partner Renaud Fages as its new global head of operations. Fages joined the company last year and led efforts to adapt the company's European operations amid the pandemic, according to Bird's announcement.

"This pandemic has been devastating for towns and cities across Europe, and we want to help them get moving again," Fages said in a statement.

New Head of Product, Growth and Data Brendan O'Driscoll will oversee Bird's global business and strategy implementation.

Bird's new focus on Europe is partly driven by current ridership numbers. The company said European riders now account for nearly half of scooter rentals facilitated through its app.

Bird said it would increase these numbers with the rollout of new programs, including a product called the Global Ride Pass that the company unveiled last week.

The feature allows users to purchase daily, monthly and quarterly passes providing unlimited rides or scooter unlocks, with pricing options that adjust depending on the city where customers are located.

Earlier this year, the company also announced a partnership with French company Betterway to help facilitate subsidized scooter rides for employees of participating businesses.
For reprint and licensing requests for this article, CLICK HERE.