XPrize Awards $6 Million to Covid-19 Rapid Test Developers
Wednesday, March 17, 2021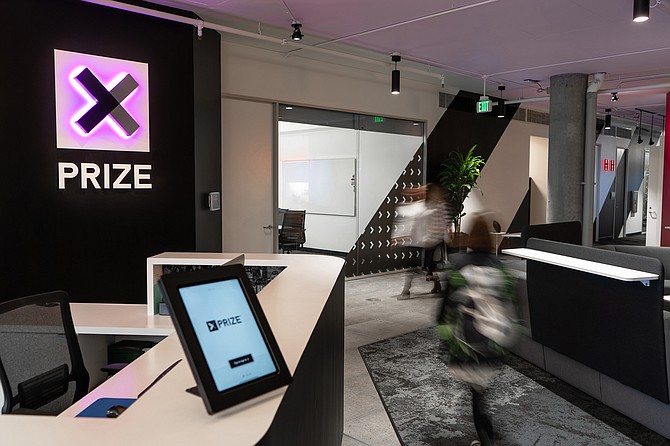 The XPrize Foundation, a Culver City-based nonprofit focused on competitive problem solving in science and technology, awarded a total of $6 million to five groups for developing affordable Covid-19 rapid tests.
The groups were tasked with making Covid-19 tests that can turn results around 12 hours or less, cost $15 or less and are comparable to commercially available tests in "measuring sensitivity, specificity and limit of detection," according to the foundation's website.
More than 700 groups applied for the competition, with 200 selected to compete and 20 chosen for the semifinals. The five winners were Carlsbad-based Reliable LFC for antigen testing, and New York-based Mirimus, Carlsbad-based ChromaCode, Alameda-based Alveo Technologies and the La Jolla Institute for Immunology for RNA testing.
The fastest test from the winning groups was Reliable LFC's antigen test, called V-CHEK, which takes 10 minutes to determine if someone is positive for Covid-19, It is currently awaiting emergency use authorization from the FDA.
"We started this journey to ensure communities across the globe have access to fast, affordable, and easy-to-use Covid-19 tests," XPrize Chief Executive Anousheh Ansari said in a statement. "We are grateful to have the best entrepreneurial and scientific teams on board to help bring their solutions to scale so we can properly reopen schools, businesses, and other vital institutions around the world."
Each group will receive $500,000 to develop and produce their tests on a large scale, and an additional $500,000 after the tests are rolled out, according to Dot.LA.
Four other teams were selected for the foundation's Open Innovation track, which could not be tested through XPrize's methods during the competition rounds. The teams will split a $1 million prize.
For reprint and licensing requests for this article, CLICK HERE.