Activision Blizzard Lays Off Employees as It Shifts Away From Live Events
Wednesday, March 17, 2021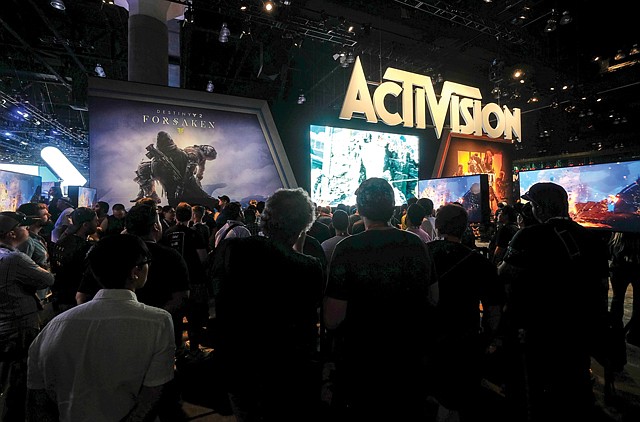 Santa Monica-based video game company Activision Blizzard Inc. laid off dozens of employees this week across multiple departments. The company confirmed the layoffs on March 17 but did not publicly disclose the number of employees who were let go.
According to Bloomberg, the layoffs impacted 50 employees who handled esports programing and other live events.
This decision comes after Activision Blizzard said it would move away from hosting in-person events.
"Players are increasingly choosing to connect with our games digitally," a company spokesperson said. "Everything we do is through the lens of our players, and over the past year, we have been exploring how we might best serve their needs."
Activision owns some of the industry's largest franchises, including "Call of Duty," "World of Warcraft" and "Overwatch."
Last year it canceled one of its biggest in-person events, the Overwatch League Tournament, turning it into a virtual event that will remain in that format for the foreseeable future. Last month, the company also virtually conducted its BlizzCon convention, which it said significantly reduced the need for staffing.
"The esports team, much like traditional sports, entertainment, and broadcasting industries, has had to adapt its business due to the impact the pandemic has had on live events," the company spokesperson said. "We retained a vast majority of the team throughout a complex year and these changes were not made lightly, particularly in the current environment. We are taking extensive steps to ease the transition for all affected employees."
Bloomberg reported that Activision was giving laid off employees a severance package that includes health care benefits for the year and a $200 gift card to Battle.net, its online gaming service.
In its fourth-quarter earnings report, Activision announced $2.41 billion in revenue, a 21% jump from the the same quarter in 2019. In February, it announced it was planning to hire up to 3,000  employees in 2021, but declined to comment March 17 on the status of that statement.
For reprint and licensing requests for this article, CLICK HERE.