PCCP, Teachers Pension Group Launch JV With $1 Billion in Purchasing Power
Tuesday, March 16, 2021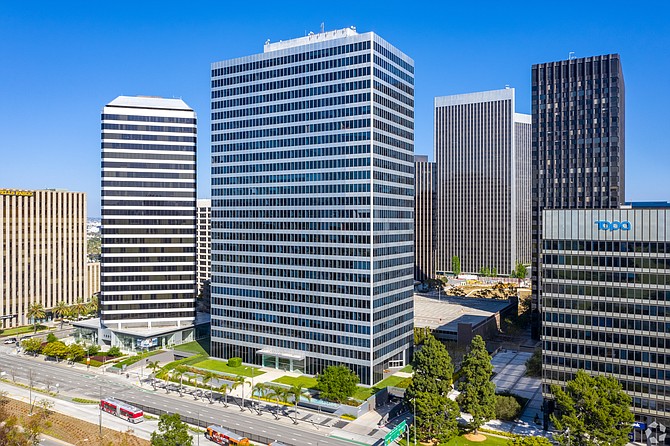 Century City-based real estate finance and investment management firm PCCP has formed a joint venture with the California State Teachers' Retirement System to invest in single-family rental communities. It will have more than $1 billion in purchasing power.
"PCCP has identified a scalable opportunity in the build-for-rent space as this sector provides attractive supply/demand characteristics," PCCP Partner Jim Galovan said in a statement. "With a nationwide shortage of single-family housing supply, we see the strongest demand for this BFR sector coming from millennials and Baby Boomers, however, it is also attractive to a wide range of renter demographics."
He added that there is especially a shortage of units from 1,200 to 2,000 square feet,. Galovan said some developers claim these are not economical to build, but they are desirable to some renters since they are larger than the average apartment unit.
"The convenience of a professionally managed and amenitized community, combined with mid-size housing options that are scarce in traditional residential, is attractive and expected to command stronger rental rates in comparison to traditional apartments or scattered single-family rental options," Galovan said.
The joint venture will invest in primary and secondary markets. It is looking at both acquisitions and development opportunities. The communities will all be newly built with amenities.
PCCP is looking at these opportunities in areas with job growth, population growth, rent growth and moderate to low living costs.
As part of the platform, PCCP has already closed on five single-family investments for more than $240 million in Jacksonville, Fla., Nashville, Tenn., Raleigh, N.C., and Atlanta.
"Our vision in this space is to develop a geographically diversified portfolio of build-for-rent communities in key markets over the next 24 to 36 months," said Jennifer Diaz, PCCP managing director, in a statement.
PCCP has roughly $12.7 billion of assets under management. In addition to its local offices, it has offices in New York, San Francisco and Atlanta.
For reprint and licensing requests for this article, CLICK HERE.