SAG-AFTRA Executive Morden Kichaven to Retire
Monday, March 15, 2021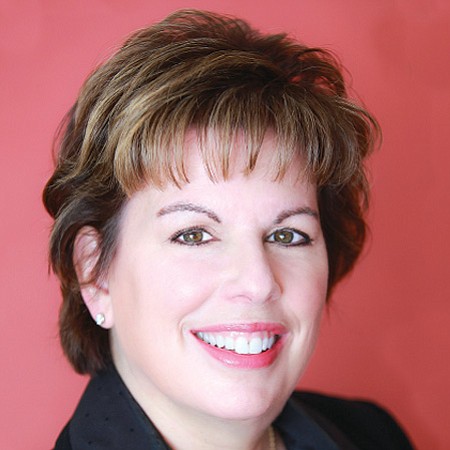 Ilyanne Morden Kichaven, executive director of SAG-AFTRA Los Angeles Local, will retire from her position on March 19 after more than 20 years with the organization.
Kichaven announced her departure from the Screen Actors Guild-American Federation of Television and Radio Artists at a local membership meeting on March 13.
Serena Kung, the L.A. local associate executive director, will take over for Morden Kichaven in an interim capacity.
Morden Kichaven was the first woman to be appointed executive director of SAG in 2005. She transitioned to her current position when the Screen Actors Guild and the American Federation of Television and Radio Artists merged in 2012. She had been a part of the guild's executive communications team since 2000.
Morden Kichaven oversaw the L.A. chapter of SAG-AFTRA, which has 70,000 members and accounts for nearly half of the organization's total membership, according to the guild's website.
In her role, Morden Kichaven was responsible for contract negotiations, operations, administration, profit and loss, governance and communications. She also oversaw committee programs, union activities and government relations and outreach.
During her tenure, Morden Kichaven was the advisor for the SAG Foundation, a nonprofit dedicated to providing resources for its members, Deadline reported . She has served on the governing body of the Motion Picture and Television Fund, the Southern California board of the International Women's Forum and The Actors Fund's Western Council. Morden Kichaven is currently a board member and former chair of FilmLA.
Prior to her work with the guild, Morden Kichaven ran IMK, Inc., a public relations and marketing firm with clients that included First Look Pictures and Columbia TriStar. She also held executive marketing and public relations positions at several film and production companies.
"For more than 20 years, Ilyanne has contributed to the well-being of SAG-AFTRA members, working in a variety of positions including as the executive director of the Los Angeles Local," David White, national executive director of SAG-AFTRA, said in a statement.
"She has accomplished a great deal during that time and has used her talents to serve the membership while deepening our relationships with allies and partners throughout the industry," he added.
For reprint and licensing requests for this article, CLICK HERE.