Heal Names New CEO
Monday, March 15, 2021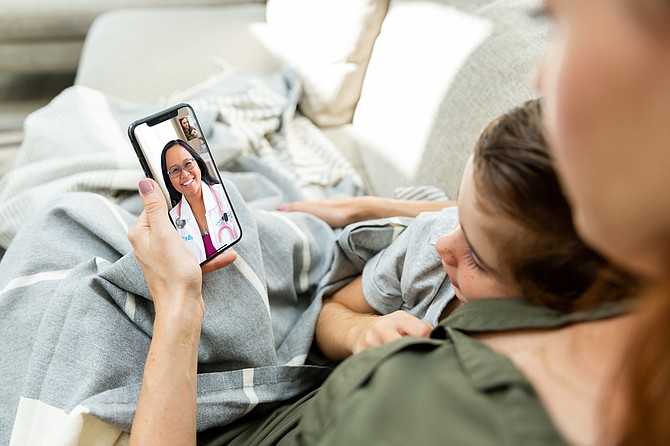 Sawtelle-based health care technology company Get Heal Inc., doing business as Heal, announced March 3 that co-founder and Chief Executive Nick Desai had stepped down, with company adviser Scott Vertrees taking over as CEO.

In a statement issued March 9, Desai said he was handing the reigns to Vertrees "with great sense of appreciation and high hopes for the future."

Desai and his wife, Renee Dua, launched the company in 2014 and oversaw its development into a well-funded startup with a digital platform that the company says has facilitated more than 250,000 patient visits.

Dua will remain with Heal and continue to serve as chief medical officer, Desai said.

Heal allows users to arrange physician house calls and virtual consultations through an app and website. According to the company, the platform surged in popularity during the Covid-19 pandemic, with demand rising more than 540% as patients steered clear of in-person clinics and medical centers.

Paul Jacobs, chairman of Heal's board, said in a statement that Vertrees had brought a "new level of sophistication" to the company as an adviser and would set Heal on a path to "long-term growth" as CEO.

"Scott's experience delivering on the promise of mid-growth startups is going to transform Heal into a powerhouse," Jacobs said.

Vertrees, who previously served as chief executive of Carlsbad-based EasyPay Finance, said he would remain focused on "Heal's mission to deliver outstanding patient experiences" while pursuing opportunities to "accelerate" the company's growth.

In July, Heal announced a partnership with Kentucky-based health insurer Humana Inc. that supplied Heal with $100 million in debt and equity financing in order to expand its services into new markets.

Humana said the partnership would allow the company to offer a home healthcare option to aging customers and patients at greater risk from exposure to the novel coronavirus.

In February, Heal rolled out its platform in four new states, bringing the total number of states where its services are available to 11. The platform is not yet available in Texas, though Humana said last year that Heal planned to bring its services to the Houston metropolitan area.

Following the CEO shakeup, Desai suggested he would pursue new entrepreneurial ventures in the health care industry with a focus on accessibility.
For reprint and licensing requests for this article, CLICK HERE.