EōS Fitness Signs Large Lease In Hawaiian Gardens
Tuesday, March 9, 2021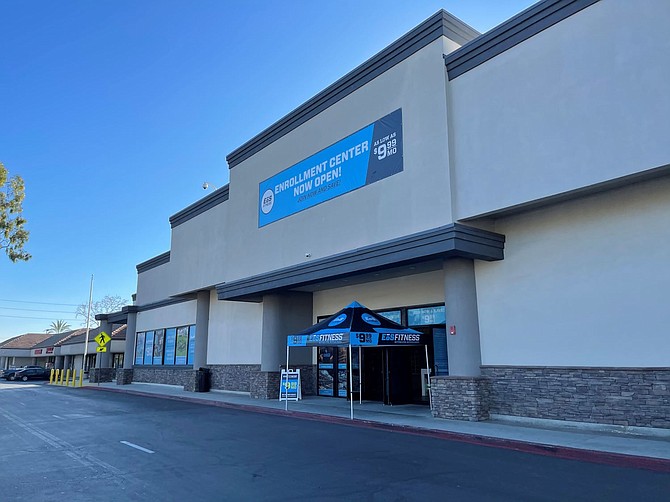 EōS Fitness has signed a lease for 43,130 feet of space at the Hawaiian Gardens Town Center, a retail center located at 12090-12144 East Carson St.
The 128,445-square-foot center is owned by JH Real Estate Partners. The deal was signed last year with contingencies that were recently waived.
The EōS Fitness facility is scheduled to open in April. The company has more than 75 locations either open or opening soon in Arizona, Southern California, Nevada, Utah and Florida.
Jones Lang LaSalle Inc. represented JH Real Estate Partners in the lease. EōS Fitness was self-represented.
Shauna Mattis, an executive vice president at JLL, said the two companies have done leases together in the past and "put together a deal fairly quickly."
Previously the site was home to a 24 Hour Fitness, which had taken over the property from Walmart and converted it to a gym.
"Recent modifications had already been made to the site," Mattis said, adding that it made it a desirable location for EōS Fitness. "There's some other 24 Hour Fitnesses that have been in operation for a while and there is a little bit more deferred maintenance and things have changed in the fitness industry ... This one didn't have all these hurdles to cross."
24 Hour Fitness filed for Chapter 11 bankruptcy protection last year and shuttered multiple locations, including the Hawaiian Gardens Town Center site.
Prior to the pandemic, Mattis said, the 24 Hour Fitness location was "one of the highest foot trafficked stores in the area. There's been a lot of interest in fitness throughout the pandemic. Everyone recognizes that the closures are temporary and are optimistic that we will get back to some sense of normalcy."
While retail has been slow during the Covid-19 pandemic, Mattis said activity was starting to pick up.
"Those that are healthy post-Covid want to expand their footprint and capitalize on good product," she said.
Mattis expects EōS Fitness to increase its footprint locally.
"They have been incredibly active even pre-Covid in securing locations," she said.
For reprint and licensing requests for this article, CLICK HERE.