Bionaut Labs Launches With $20 Million in Funding
Monday, March 8, 2021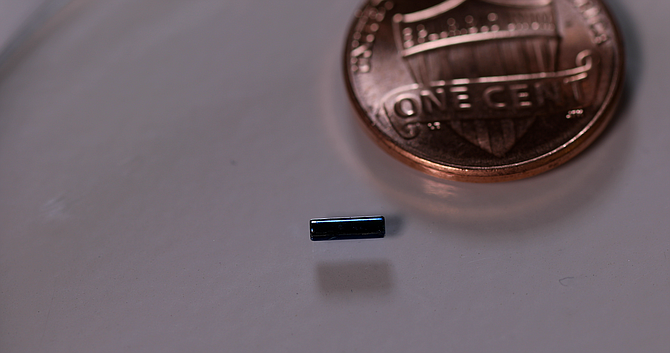 Palms-based Bionaut Labs, which is developing nanorobots that can be used to deliver drugs to treat brain diseases, announced last week that it has received $20 million in a funding round led by Silicon Valley venture capital giant Khosla Ventures and Santa Monica-based Upfront Ventures.

Bionaut Labs, which was founded in 2017 by a trio of tech veterans, is using the funds as a trigger, emerging from stealth mode with a formal launch on March 3. The funds will then be used to guide the company through preclinical and clinical development of its nanorobot technology.

As part of the funding deal, one partner each from Khosla Ventures and Upfront Ventures have joined Bionaut's two co-founders on its board. The co-founders — Chief Executive Michael Shpigelmacher and Executive Chairman Aviad Maizels — were part of the top management at PrimeSense, an Israeli 3-D motion sensor company that was acquired by Apple Inc. in 2015 for about $350 million. They were later joined by another PrimeSense co-founder, Alexander Shpunt.

Bionaut's headquarters is located in a business park in L.A.'s Palms neighborhood. The company also has research and development facilities in Israel and at the Max Planck Institute in Germany.

Bionaut has been developing "microscale robots" of under 1 millimeter in length that can be used to navigate through the human brain to precisely deliver drugs and other therapies to combat gliomas, Huntington's disease, and other brain and central nervous system disorders.
 
These nanorobots contain moving parts controlled remotely by a magnetic device, allowing them to safely reach the target and release a therapeutic payload from the cargo compartment.

"The Bionaut approach allows us to be free of the constraints of conventional neurosurgery," Shpigelmacher said. "They make it possible to get to the precise brain area we want to target, providing the freedom to explore new pathways and remove the device without leaving a footprint."

According to the company's announcement, the nanorobots can be configured in different shapes, depending on the drug therapy they are delivering.

The broad aim of the use of the nanorobots — which the company calls bionauts — is to eliminate the need for invasive neurosurgery and all the risks that entails, especially in potential damage to adjacent areas of the brain.
 
The nanorobots can also be used to reach areas of the brain deemed too risky to attempt through conventional surgical methods. This approach has the potential to treat brainstem glioma tumors that are currently inoperable.

"Bionauts hold great promise as a new targeted treatment modality for severe brain disorders for which there are few, if any, effective treatment options," said Vinod Khosla, founder of Khosla Ventures. "Moreover, the broad therapeutic potential of bionauts extends to many diseases where conventional therapies are limited or lacking."
For reprint and licensing requests for this article, CLICK HERE.