Short-Term Rental Company AvantStay Plans Big Expansion
Monday, March 1, 2021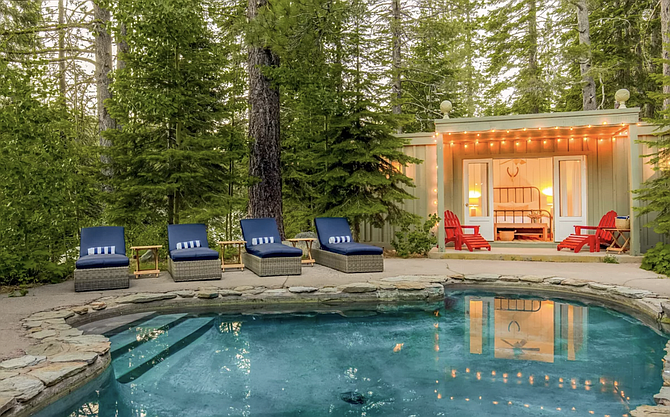 West Hollywood-based short-term rental company AvantStay Inc. has grown rapidly since its founding in 2017.

The company, which was started by Reuben Doetsch and Sean Breuner, has acquired more than 400 assets and is now in 60 cities and 25 markets.

AvantStay, which leases and manages all of its properties, this year plans to launch in at least 30 more markets, including its first international destination in Los Cabos, Mexico.

Breuner said he and Doetsch launched AvantStay because of their shared passion for travel.

"We started this company because we love to travel and love this alternative accommodation space and started to realize that what was missing was the consistency of the product," he said.

Breuner added that with other short-term rental companies, it can be hard for consumers to know what they're going to get. Sometimes the furniture at a property is old, or hot tubs don't properly heat or the kitchen is not stocked in a way that is conducive to cooking.

Instead of simply being a listing service for short-term rental products, AvantStay actually operates its properties.

Breuner said this brings the consistent quality that travelers like about hotels to the short-term rental space. He added that AvantStay's approach is particularly effective for people traveling in large groups or for those who want the increased privacy a private home offers.

"Fundamentally the way people are traveling has changed, and we feel that one of the biggest friction points in the lifestyle travel industry is how do you bring groups together to have amazing experiences," Breuner said.

Doetsch called short-term rentals an "under-optimized product" that the company aims to capitalize on.

AvantStay offers cleaning service and grocery packages that are ready at a rental unit when guests arrive.

Breuner said part of what the company is working on now is scale. AvantStay is adding 50 properties a month.
 
And although the company's roots are in Los Angeles and 40% of its product is in California, AvantStay only has a handful of local properties, all in Malibu.

"We only do full-time short-term rentals, and in L.A. there are certain restrictions," Breuner said, referring to laws passed by the city that limit the amount of time properties can be used as short-term rentals.
 
L.A. imposed the restrictions following complaints that people were buying homes with the intention of using them only for short-term rentals, driving up home prices and turning some neighborhoods into tourist areas.

Doetsch said the company recently launched in new areas, including on the East Coast.

He added that the company is looking for properties with "potential to be awesome ... We're not going to take cookie-cutter stuff. We're creating this different experience and this brand."

Doetsch added that the company looks for what travelers want in the specific cities they are looking at, and they might even partner with wineries or breweries in the area to bring a local feel to the asset.

AvantStay has an in-house, local design team that works on curating each property.
Although prices vary based on the location and property, AvantStay renters should plan to spend about $100 per person each night.

"It's the most affordable way to travel," Breuner said.

And Doetsch said that with the Covid-19 pandemic, people are shying away from large hotels and like the idea of renting a home.

"We've been in a lucky situation as a business," he said. "Covid, we've taken some licks, but at a macro standpoint it's been good for us."

By the end of the year, the company plans to have 1,000 units with more than 5,000 rooms. And by the end of 2022, the company's goal is to increase those numbers to 2,500 homes and 10,000 rooms.

"We want to be the national brand for short-term rentals, and we'll have a ton of properties across the entire United States," Doetsch said.
For reprint and licensing requests for this article, CLICK HERE.