Molina Is Eagerly Anticipating Biden Boost
Monday, March 1, 2021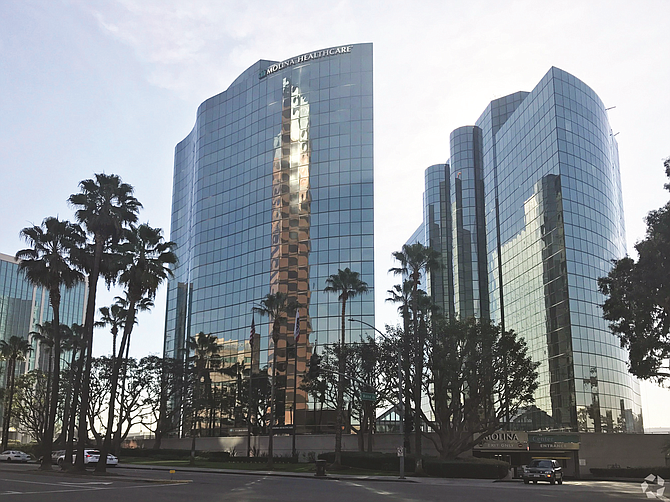 Few companies have been as eagerly anticipating the new administration of President Joe Biden and Democratic control of Congress as Molina Healthcare Inc.

The Long Beach-based insurance giant's bread and butter is enrollees in government-sponsored managed care insurance programs: state-run Obamacare exchanges, Medicare and especially Medicaid.
 
Biden promised during his campaign not only to stabilize Obamacare exchanges, but to expand them. And he vowed more Medicaid assistance to states.

Within days of taking office, Biden signed an executive order to increase enrollment in Obamacare exchanges. Meanwhile, proposals were being introduced in Congress as part of the $1.9 trillion Covid relief and stimulus package to expand access to Obamacare and increase funding for Medicaid.

"Just in three weeks of a new government, both in the legislative bills that are coming out of the House and from the executive order in the White House just couldn't be better for government-sponsored managed care, and we are pleased to see that progress already being made," Molina Chief Executive Joseph Zubretsky told analysts in the company's earnings call on Feb. 10.

Solid performance
These developments come on top of the company's performance during 2020. Despite some additional costs caused by the Covid pandemic, Molina managed to grow revenue overall by 13% to $18.3 billion for the year. Part of that was due to more government funding of Medicaid programs and part was from a series of acquisitions that grew membership rolls.
 
Net income fell nearly 9% to $673 million. But Zubretsky said medical cost ratio, a key metric of health insurer profitability, stayed relatively steady at around 85.9%, close to the required minimum of 85%. (The lower the ratio, the more profits accrue to the insurer.)

And that's before the proposed strengthening of the Obamacare exchanges and continued increases in Medicaid funding, which figure to bring more revenue to Molina.

The mood at Molina represents a 180-degree turn from the situation it faced four years ago as the new Trump administration began allowing states to opt out of Obamacare exchanges. Several states pulled their subsidies from Obamacare programs, causing enrollment to plummet.
 
Faced with crumbling markets, Molina left several states in 2017 and, amid mounting losses, laid off more than 1,000 workers. The financial troubles also ended the 37-year reign of Molina's founding family as the board fired Chief Executive Mario Molina and Chief Financial Officer John Molina, the sons of company founder David Molina.
 
The board brought in veteran insurance industry executive Zubretsky as the new chief, with the aim of turning the company around.
 
But the next two years were not kind to Molina as the company suffered Medicaid contract losses in three states, most notably in Texas in late 2019. Even before the Texas losses, Molina's total membership in mid-2019 was 3.4 million, down 30% from its early 2017 peak.

Zubretsky spent 2018 and 2019 focused on improving Molina's operating margins, taking steps to bring costs more in line with its reduced enrollments and to improve billing operations. Last year, with its margins much improved, Molina turned to acquisitions to boost enrollment and penetrate new markets.

In July, Molina completed the purchase of certain assets of YourCare Health Plan from Monroe Plan for Medical Care of Pittsford, N.Y. In September, Molina acquired the Medicaid operations and certain other assets of Passport Health Plan of Louisville, Ky. Zubretsky in the recent earnings call said these acquisitions added 370,000 members to Molina's portfolio.

Molina also made two major acquisition announcements last year. In April, the company said it planned an $820 million cash purchase of the managed care unit of Phoenix-based Magellan Health Inc. And in September, it said it would pay $380 million for New York-based Affinity Health Plan. Additional members and revenue from these acquisitions won't materialize until after the deals close later this year.

Even as it integrates the latest acquisitions into its managed care insurance empire, Molina is keeping an eye on legislative developments in Washington, D.C.

One week after taking office, Biden signed an executive order opening an additional 90-day enrollment period for Obamacare exchanges, effective from Feb. 15 through May 15.

Reason for optimism
Zubretsky told analysts this "special enrollment period" could generate an additional 20,000 to 30,000 members, which translates into another $100 million to $150 million in revenue. But one analyst cautioned that signups may be less than the bonanza some expect.

"Given how quickly this is getting rolled out, it's unclear how many new consumers will be added during the SEP, especially given the lower consumer turnout we observed during the formal 2021 enrollment period," Scott Fidel, an analyst with Little Rock, Ark.-based Stephens Inc., said in a Feb. 12 research note on the health care insurance industry.

Fidel was equally cautious about the positive impact on Molina and other insurers from the legislative proposals introduced in Congress last month. These measures include increased federal subsidies for low-income enrollees and COBRA plans (which continue employer-based plans for up to one year past an employee's termination) as well as more funding for state-run Medicaid programs.

Zubretsky said in the conference call there was reason for optimism with these measures.

"Look at the language that they are introducing: Increasing subsidies in the marketplace up to 150% of federal poverty level, making the product accessible to people over 400% (of federal poverty level), capping the cost at 8.5% of their income and so on," he said.

These moves could increase enrollment in the state Medicaid programs Molina operates. Roughly 89% of Molina's 4 million members are enrolled in Medicaid programs, so any change in Medicaid eligibility or funding has huge implications for Molina's revenue and bottom line.

But Fidel noted that the proposed funding boosts for Medicaid are temporary with part lasting one year and part lasting two years.

"If the GOP won back either the House or Senate in 2022, they may not be extended permanently," he said.
For reprint and licensing requests for this article, CLICK HERE.