LABJ Insider: Keeping It Real Estate
Monday, March 1, 2021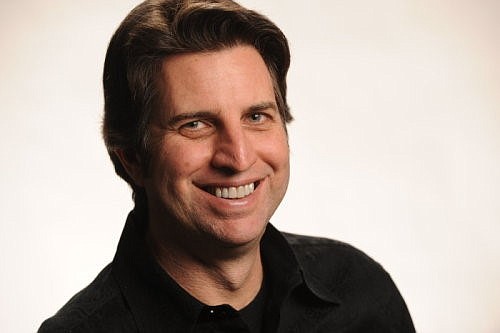 If there's one thing almost every member of L.A.'s business community has in common, it's real estate.
 
Whether selling, buying, leasing, renting, investing or just tracking all the activity from the sidelines, the real estate market is arguably the greatest unifier among the local business set.

That's why the Business Journal keeps such close tabs on the latest developments across every sector of the market (and this is a good time for a special shoutout to veteran real estate reporter Hannah Madans for her solid work week in and week out).

Not surprisingly, our recent two-part live event on commercial real estate drew strong interest and attendance. The Commercial Real Estate Forum and the Commercial Real Estate Awards attracted packed (virtual) houses over the past couple of weeks.

Attendees Zoomed in for advice and insight from experts such as Kevin Shannon, co-head of U.S. Capital Markets at Newmark; Jaclyn Ward, managing director at JLL; Darla Longo, vice chairman at CBRE; and Lisa Reddy, vice president at Prologis.

CBRE's Longo talked about the difficulties builders have been facing. "California has always been a challenge to get things built," she said. "In addition to that, a shortage of construction materials and space has been rapidly absorbed and is limited due to the pandemic. Currently there is so much demand, it is hard to keep up."
 
JLL's Ward discussed the momentum that's gathering for a return to offices. "People want to go back to the office, but the shift from at home to an office setting will still take time," she said. "In the last four to six weeks, there has been an uptick in buying offices. … Several companies are looking for new office space currently."

Newmark's Shannon doesn't anticipate much return-to-office activity until the second half of the year. "Once that vaccine rolls out, there will be hybrid work models but also an increase in going back into the office," he said, adding that he expects "a slow summer due to people wanting to travel, so (after) Labor Day, there will be a rise in going back to work."

Prologis' Reddy shared her thoughts on the real estate market's current darling — industrial space. "Developers and buyers are flooding the market currently, and land values are going up," she said. "We think prices for industrial real estate will rise."  
An expanded recap of the event starts on page 25.

• • •
Speaking of real estate, Rick Caruso's beachfront home in Malibu is on the market. The developer's 7,300-square-foot Cape Cod-style abode can be had for a mere $40 million. Caruso, who calls Brentwood home, bought the Malibu house for $11.3 million in 2008.

• • •
Cushman & Wakefield has tapped Kimberly Brown as managing director, asset services. An industry veteran with more than 30 years of experience at the regional and national level, Brown will focus on business development in California. 
For reprint and licensing requests for this article, CLICK HERE.