Fisker to Partner With Foxconn for New Vehicle
Monday, March 1, 2021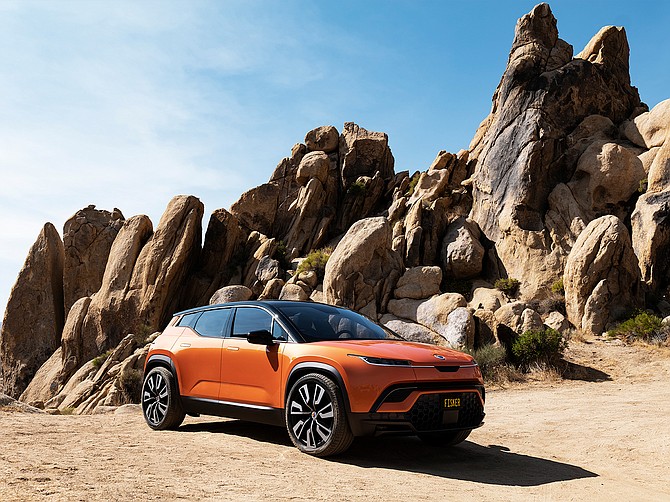 Manhattan Beach-based electric vehicle maker Fisker Inc. plans to partner with electronics manufacturing giant Foxconn Technology Group on a new vehicle that could enter production by the end of 2023.

Fisker announced Feb. 24 that it had entered into a memorandum of understanding with Taiwan-based Foxconn supporting development of a "new segment vehicle" and eventual production of around 250,000 units per year.

The company said this would be its second vehicle, with production of the previously announced Ocean model still expected to begin in the fourth quarter of 2022.
 
"We will create a vehicle that crosses social borders, while offering a combination of advanced technology, desirable design, innovation and value for money," Chief Executive Henrik Fisker said in a statement.

Fisker, who made a name for himself designing vehicles for Aston Martin and BMW, launched his namesake company in 2016. Fisker Inc. revealed the design of its Ocean SUV in early 2020 and said the vehicle would be priced at $37,500.

In October, the company announced it would partner with Canadian company Magna International Inc. to manufacture the electric vehicle. Later that month, Fisker went public via a reverse merger with special purpose acquisition company Spartan Energy Acquisition Corp.

The company's stock price shot up more than 15% following the announcement of the Foxconn partnership.

According to Fisker, the automaker will work with Foxconn to "establish several workstreams focused on design, technology, engineering and manufacturing." Fisker said it expects to wrap up discussions and formalize the Foxconn partnership by the end of the second quarter.

Foxconn is best known for manufacturing partnerships with consumer technology companies like Apple Inc. and Microsoft Corp., but the company announced last year that it was in talks with multiple automakers to produce platforms and other parts for electric vehicles in a bid to speed up production of new models.

"The key success elements of electric vehicle development include the electric motor, electric control module and battery," Foxconn Chairman Young-way Liu said in a statement. "We have two major advantages in this regard, with an exceptional vertically integrated global supply chain and the best supply chain management team in our industry."


For reprint and licensing requests for this article, CLICK HERE.