Emotive Raises $50 Million for Text Messaging Campaigns
Monday, March 1, 2021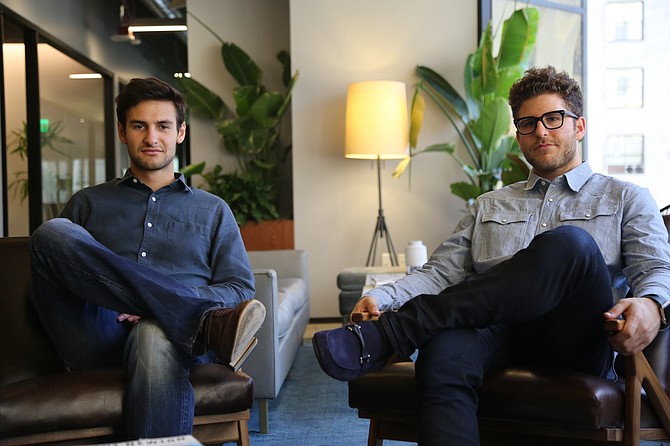 Sawtelle-based text messaging software platform 317 Labs Inc., which does business as Emotive, has raised $50 million in series B funding. The round was led by Charles River Ventures, with participation from existing investors Santa Monica-based Mucker Capital and downtown-based TenOneTen Ventures. New investors Stripes and Vulcan Inc. also joined in the raise.

Emotive hosts a software platform that helps businesses communicate with their customers through text messages. It says its approach is superior to traditional text message marketing because it focuses on a two-way "conversational" exchange of information, rather than one-way marketing blasts.

"(Business-to-consumer customer relationship management) is (supposed) to enable brands to deliver a true 1:1 relationship with their end customer," said Emotive co-founder and Chief Executive Brian Zatulove in an email to the Business Journal.
Most customer relationship management systems, according to Zatulove, fail to deliver on this objective and instead focus on pushing out generic, mass-produced messages.
 
"In reality, the only way to accomplish a true 1:1 relationship with a customer is by having an emotionally intelligent conversation with that individual, one that actually feels like there's a real human being on the other end," he said.

Emotive primarily targets mid-sized ecommerce brands that don't yet have their own marketing teams on platforms such as Shopify, and Magento. The Emotive platform uses a combination of artificial-intelligence-driven automation and manual human text messaging to deliver texts that "replicate human interaction" at scale, according to the company. The approach, according to Emotive, results in an average 8% to 10% conversion rate, compared to 1% to 2% for standard text messaging blasts.

Emotive was founded in 2018 by Zatulove and Zachary Wise. The pair had previously worked together on now-defunct local cannabis startup Reefer. They grew up in Los Angeles and, according to Zatulove, started Emotive out of their college dorm room at USC. The Emotive CEO said L.A.'s position as "one of the central ecommerce hubs of the world" made it an ideal headquarters for their business.

Zatulove's company has grown rapidly since its founding, leaping from a roughly $4.5 million series A last year — led by Mucker Capital — to the $50 million funding round this month.

According to Zatulove, the company tripled its workforce in 2020 and plans to do so again in 2021 to include more than 200 employees by the end of the year. The business experienced 466% revenue growth last year, according to the Emotive, and has added offices in Boston and Atlanta in the last two months.
For reprint and licensing requests for this article, CLICK HERE.