Are Virtual Concerts the Future of Live Entertainment?
Monday, March 1, 2021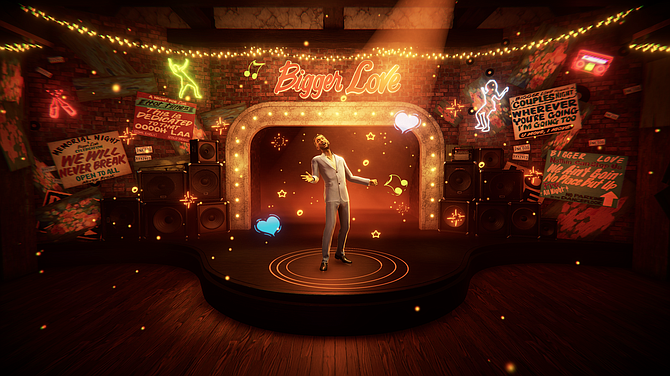 In a year in which massive music festivals like Coachella and Lollapalooza were called off, it's not surprising that the biggest concert of 2020 took place inside a video game.

In April, more than 27 million people logged into "Fortnite" to attend a live event produced by the game's publisher, Epic Games Inc. Players used their avatars to dance and explore a custom-designed psychedelic game world as a colossal animated version of rapper Travis Scott performed live.
 
The in-game performance offered an early glimpse of how concerts and other live events might be adapted to a fully virtual format, said Kristen Boesel, senior lifestyles and leisure analyst at Mintel Group Ltd.'s Chicago office.

"You can kind of be transported to different scenarios," she said. "In one song, you're transported underwater. These are over-the-top, fanciful things that wouldn't make as much sense if you were just watching them on a screen at a concert."

With most in-person events off the table because of the pandemic, musicians and concert promoters have scrambled to keep fans engaged through imaginative virtual events and intimate concerts live-streamed from theaters, studios and homes.
 
Fueled by innovative Los Angeles companies, these livestream performances could persist long after the pandemic subsides.

"Livestreaming is going to explode," said Robert Ellin, chief executive of Beverly Hills-based LiveXLive Media Inc. "It's just going to keep growing. What we're creating is the next generation of music videos, and that drives your artist sales, and it drives your ticket sales."

The concert and events industry has been among the hardest hit by Covid-19. Losses in the United States amounted to more than $26.1 billion in 2020, according to a report by IBISWorld Inc. analyst Kevin Kennedy, who said the industry would likely continue to feel the effects of the pandemic in 2021 and beyond.

Not all virtual events staged during the pandemic have been ambitious, visually spectacular experiences like the Fortnite performance.      But Boesel said the artists and companies staging these events are in a period of experimentation in which they are trying to discover what will resonate with viewers.
 
"There's a level of excitement among people to get back out there and see their favorite bands, but no one's sure yet when that's going to be safe," she said. "In the meantime, it's giving a chance for these virtual experiences to develop and put down roots."

Virtual shows, merchandise
Palms-based WaveXR Inc. and TikTok, which has offices in Culver City, collaborated on a live event in August featuring singer The Weeknd. Songs were accompanied by mesmerizing animations, and viewers had the opportunity to vote in polls that affected elements of the performance.

According to Wave, the event drew approximately 3 million viewers.

In October, singer Billie Eilish offered fans a ticketed performance using a streaming platform created by Playa Vista-based Maestro Interactive Inc. Video of Eilish performing was supplemented by augmented reality layers, seemingly changing the environment around the singer between each song. Attendees could visit a virtual merchandise shop and interact with one another in a comments thread while viewing the performance.

Some of these events, like the concerts hosted in Fortnite and on TikTok, are free to view, though fans are encouraged to purchase digital items and merchandise tied to the shows. Others are ticketed pay-per-view events. The Billie Eilish concert, for instance, cost $30 per virtual ticket.

Virtual events like these have been successful enough that established music and entertainment industry companies appear to be taking note.

Beverly Hills-based concert promoter and ticketing titan Live Nation Entertainment Inc. announced in January that it had acquired a majority stake in Glendale-based livestreaming company Veeps Inc., which hosted close to 1,000 ticketed streaming shows in 2020.

Meanwhile, Sony Corp. revealed at this year's virtual Consumer Electronics Show that it had launched a new Los Angeles-based division called Sony Immersive Music Studios, which is producing a series of ticketed virtual concerts with singer Madison Beer set to take place later this month.

This type of investment suggests that virtual and livestreamed concerts may continue to play a major role in the music industry even after in-person shows are safer to attend.

"Livestreamed concerts will be a long-term part of the music market, not just a lockdown stopgap," Midia Research lead music analyst Mark Mulligan said in an email. "But for them to fulfill their potential, there needs to be an understanding that virtual events are a new video format, not a new live format."

Mulligan cited the Billie Eilish concert as an example of something fans would pay for even during a live tour because it offered an experience that would be impossible to recreate in an in-person setting.

Years before the pandemic, LiveXLive had already made livestreaming concerts and events a core part of its business. The company streams hundreds of live events and original shows, which viewers can access through a range of membership options.

Accelerating a trend
Ellin said the pandemic is only accelerating a trend toward virtual and streaming experiences.

When Covid-19 forced a string of event cancellations in early March last year, Ellin said LiveXLive Media took a major hit because so many of the concerts it was slated to stream were called off.
 
That forced the company to come up with creative new approaches to livestreaming, including broadcasts that brought together multiple artists in unique settings around the world.

"If it's not curated, it's not going to work," Ellin said. "We can't just be a livestreaming platform because it's going to put people to sleep if it's not interesting."

Ellin said the streaming business will continue to grow post-pandemic as a supplement to in-person events that artists and concert promoters will be able to use to build interest in an upcoming tour or a new album.

LiveNation Chief Executive Michael Rapino pointed out following the Veeps acquisition that ticketed streams give fans the ability to experience shows taking place in far-away places or in smaller venues where in-person tickets might sell out.

"Livestreaming is a great complement to our core business and essentially gives any show an unlimited capacity," Rapino said in a statement.

Boesel said this aspect of streaming may be crucial as in-person venues slowly begin to reopen, given that some would-be audience members may not immediately feel safe attending live events.

"Hopefully by next winter, inside (venues) will be a safer option, but there still might be limited capacities," said Boesel.

Ellin said artists are ready to try whatever it takes to keep fans engaged for as long as in-person performances continue to be off the table.

"You must work with the talent to come up with ideas that are different," he said. "It's critical that you make those experiences truly interactive and truly immersive."
For reprint and licensing requests for this article, CLICK HERE.