Goat Group Valuation Soars to $3.7 Billion
Monday, June 28, 2021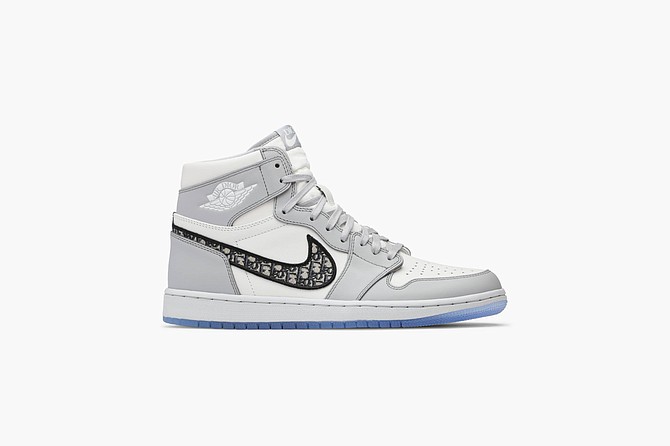 The latest funding round for 1661 Inc. has doubled the valuation of the footwear and apparel reseller to $3.7 billion.
The Leimert Park-based company, operating under brand name Goat Group, sold a 5.25% stake for $195 million in a Series F funding round led by Park West Asset Management in Larkspur.
The investment follows Goat's strong sales for the last 12 months, during which it processed $2 billion in merchandise value via its website.
"Goat's growth is accelerating across every channel and category due to the powerful global technology platform we have developed and the premier customer experience we deliver, which resonates with younger consumers around the world," Chief Executive Eddy Lu said in a statement.
"Goat is creating a leading, highly differentiated luxury and lifestyle brand that is uniquely positioned at the intersection of the primary and resale markets, enabling us to increase our share of a large and expanding total addressable market in our core sneakers business and newer verticals." he added.
Goat will use the funds to support "growth in its sneaker business as well as its rapidly growing apparel and accessories verticals," according to the company.
It will also add facilities in Chicago, China, Japan and Singapore to the company's 10 current locations, where its team verifies the authenticity of items it receives for resale.
Goat also operates three brick-and-mortar stores under the Flight Club moniker in Beverly Grove, New York and Miami. The company counts 30 million members that visit its website to score hard-to-find and luxury footwear and apparel. It works with some 600,000 sellers, including more than 300 brands.
"We are excited by its distinct value proposition to customers," Tyras Bookman, portfolio manager at Park West Asset Management, said in a statement. "Goat's combination of premier ecommerce and brick-and-mortar assets, which include the iconic Goat and Flight Club brands, enable it to engage its global community in unique ways and capture huge market opportunities across multiple lifestyle categories while remaining authentic and true to its values."
Goat's previous rounds have generated just under $300 million in funding. Lu and college friend Daishin Sugano launched the company in 2015 as an online site to sell and buy popular style sneakers.
Seed funding of $7.6 million came from Y Combinator, Upfront Ventures, Andreessen Horowitz and Alexis Ohanian.
The company raised another $5 million in 2016 in a Series A round led by Matrix Partners. A Series B round in 2017 brought in $25 million, followed by Series D and E rounds at $100 million each.
The company's investor pool includes Foot Locker Inc., D1 Capital Partners, Index Ventures and Accel.
For reprint and licensing requests for this article, CLICK HERE.