Emile Learning Brings Virtual Platform to Gen Z Students
Monday, June 28, 2021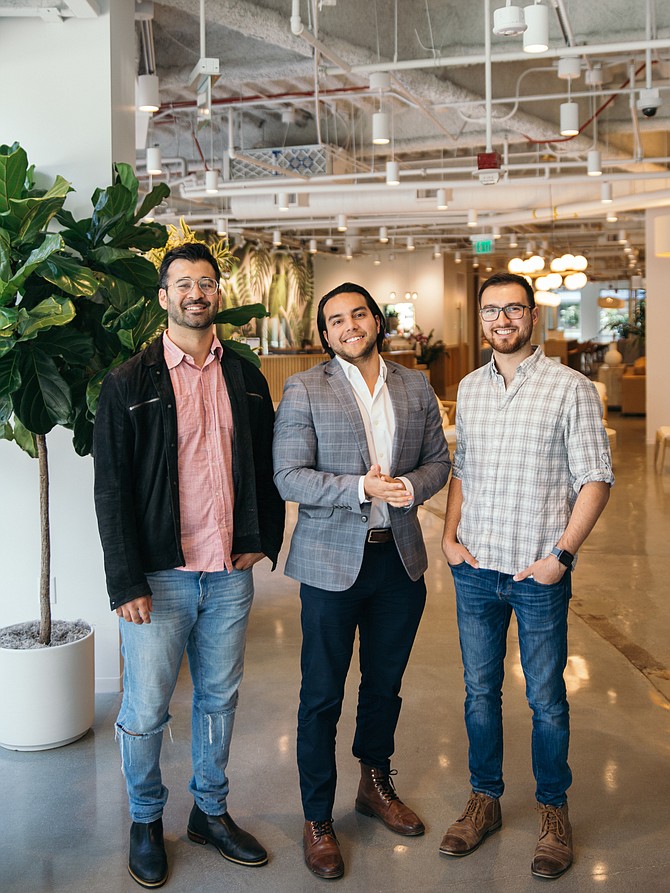 Michael Vilardo, Jonathan Quiros and Felix Ruano felt Zoom school wasn't up to par with the needs of the 15 million-plus high school students in the United States.
So, the trio created Emile Learning Inc., a virtual learning platform that Quiros calls a "master class for high school education."
The Beverly Hills-based on-demand platform teaches students using short-form videos.
"We believe we have a product roadmap and line of sight to serve all (students)," Ruano said.  
Launched in October, the education technology platform offers video classes ranging from five to nine minutes each, with high-quality editing and production. The company looks to engage Generation Z and Generation Alpha students — or those in high school and middle school.  
For now, Emile only offers supplemental material. But the company is set to launch a pilot program for its for-credit courses starting July 1, and an official launch of its accredited classes is slated for the fall.
According to Emile, more than 50,000 students have signed up for the pilot program.
Ruano came up with the concept for Emile as a way to help students study for advanced placement exams. After gaining accreditation from the Western Association of Schools and Colleges in May, the trio shifted its sights to offering for-credit classes as many students may not have access to advanced placement courses at their schools.
"The mission of Emile is to create the best learning experience online for high schoolers and to increase the accessibility of basically the entire high school curriculum," Quiros said.
Emile Learning has $5.3 million in funding after closing a $3 million funding round on May 26. Menlo Park-based venture capital firm Kleiner Perkins, which is also an investor in education technology platforms Duolingo Inc. and Coursera Inc., led the latest funding round.
Other investors in the latest round include San Carlos-based SoftBank Opportunity Fund, former Goldman Sachs & Co. President John Thornton and Cameo founder Steven Galanis.
Ruano said Emile will use the latest funding to increase hiring and content development.
"A lot of those resources are about scaling up and reaching more students through partnerships with school districts and other institutions," he said.
The company also reaches a younger audience through its social media platforms, which rely on "micro-influencers," or individuals with less than 1 million followers. Emile has more than 5 million viewers across its TikTok, Instagram and YouTube accounts, Vilardo said.
He added that social media helped the company gain thousands of users in three months. The popularity of short-form video and digital creators have driven Emile's product strategy as well, he said.
"We're really leveraging that digital creator space and bringing that to education," Vilardo said.
Emile offers 10 advanced placement courses and nine regular courses in subjects such as English, world history, calculus and biology. The company also offers lessons in what it calls "experiential courses" in acting, computer science and a personal finance class taught by a University of Pennsylvania professor.
The upcoming for-credit pilot program will feature nine teachers. The company flew the teachers out to L.A. for 15 days to film all of the content, Vilardo said.
According to Ruano, the push by institutions and governments to increase access to high-speed internet "dramatically affected that company's potential."
"Those macro changes have given us a much bigger sort of audience," he said.
The goal is for Emile to offer nearly all 38 advanced placement courses taught in the United States in the future and to eventually offer the platform internationally.
Aside from AP classes, Ruano said he also aims to attract people to the platform who have dropped out of high school and need help completing their diplomas.
"We know there is a huge lack of options that are flexible for that community and everyone in between," he said.
For reprint and licensing requests for this article, CLICK HERE.