Green Dot Launches MoneyCard With WalMart
Friday, June 25, 2021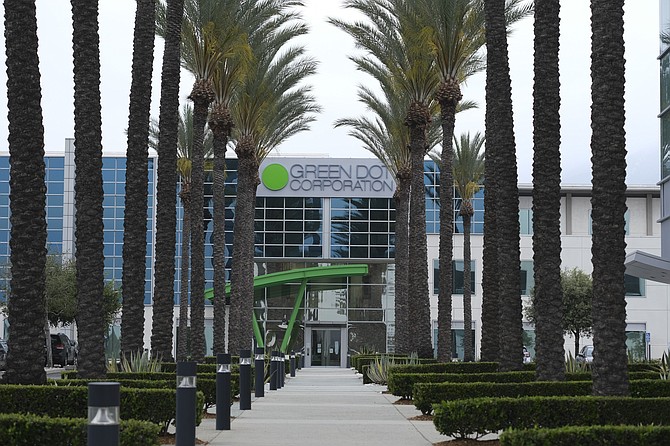 Pasadena-based fintech company Green Dot Corp. and retailing giant Walmart Inc. have teamed up to launch the Walmart MoneyCard, which offers demand deposit accounts to help the retailer's customers save money.
Walmart's 1 million MoneyCard holders can access Green Dot's digital banking platform and other money management features.
Julia Unger, vice president of financial services at Walmart, said the card provides "a more convenient and innovative way for customers to manage their finances," offering "cash back, overdraft protection, direct deposit, interest on savings and more."
Green Dot's main line of business is federally insured prepaid debit cards that can be used to make payments and purchases and withdraw cash. The cards are sold at retailers such as CVS, Rite-Aid and Walmart.
The demand deposit account is another step for Green Dot to become more bank-like.
A demand deposit account is a bank account from which deposited funds can be withdrawn at any time. Funds held in the account also accrue interest. Checking accounts and savings accounts are common types of demand deposit accounts.
By converting the Walmart MoneyCard from pre-paid to a demand deposit account, Walmart and Green Dot are able to empower Walmart MoneyCard's current account holders with more Green Dot digital banking and money management features.
Green Dot has been undergoing a major restructuring since the arrival of Dan Henry, who was named chief executive and president just as the Covid-19 pandemic took hold last year.
The company's biggest move came on May 8 when it announced plans to move its headquarters to Austin, Texas, from Pasadena.
Green Dot has reported a number of initiatives to rebuild its footing in the market.
One example of an effort to generate more revenue came on May 14 when Green Dot agreed to pay $165 million for the tax refund processing business unit of Louisville-based Republic Bancorp Inc., expanding its presence in the tax segment field.
The two companies said they expect to close the deal before the end of the year.
Green Dot entered the tax segment when it acquired the Santa Barbara Tax Products Group in 2014.
Another area of potential growth for Green Dot came in January when it launched Go2bank, a mobile app designed to help individuals who are living paycheck to paycheck.
Go2bank, according to Green Dot, addresses the needs of consumers with overdraft protection, a rewards program, high-interest savings and credit building.
For reprint and licensing requests for this article, CLICK HERE.