Local Companies See Gains in Covid Vaccine Development
Monday, June 21, 2021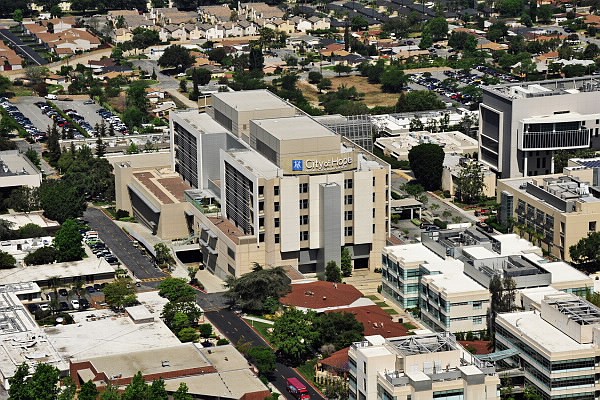 Three local companies have made strides in recent weeks in their efforts to bring new Covid vaccines to market.
Monrovia-based biopharmaceutical company Xencor Inc. on May 25 signed a technology license agreement with New York-based pharma giant Bristol Myers Squibb Co.
The agreement gives Bristol Myers Squibb nonexclusive access to Xencor's technology to extend the life of various drug therapies. Bristol Myers Squibb intends to incorporate the technology into a new antibody combination vaccine therapy against the SARS-CoV-2 virus that causes Covid-19. That vaccine therapy is undergoing a Phase 1 clinical trial at Rockefeller University in New York. Xencor is eligible to receive royalties from net sales of products including these antibodies.
On May 26, Xencor announced that the Food and Drug Administration had granted emergency use authorization for an antibody therapy to treat mild to moderate Covid symptoms that was jointly developed by San Francisco-based Vir Biotechnology Inc. and London-based GlaxoSmithKline. The treatment uses Xencor's technology to extend the life of therapies.
"Xtend has demonstrated in multiple antibodies and through numerous human clinical trials the ability to extend antibody drug half-life and reduce dosing frequency in patients," Bassil Dahiyat, Xencor's chief executive, said in the Vir announcement.
Meanwhile, Duarte-based City of Hope, an independent research and treatment center for cancer, diabetes and other life-threatening diseases, on June 9 announced it had signed a deal with Berlin-based ProBioGen to use the latter's cell line to produce large quantities of City of Hope's synthetic Covid-19 vaccine.
City of Hope's vaccine is designed for use in patients with compromised immune systems that might otherwise inhibit the effectiveness of vaccines currently being used.
"ProBioGen's cell line is expected to enable a key step of City of Hope's Covid-19 manufacturing strategy to … the rapid and flexible manufacture of our uniquely engineered viral vector vaccine," Don Diamond, the City of Hope lead researcher on this vaccine project, said in the announcement.
Culver City-based ImmunityBio Inc., the immunotherapy company founded by billionaire Patrick Soon-Shiong, on May 25 announced two South African clinical trials to examine the potential for using its adenovirus T-cell-based Covid-19 vaccine candidate to provide extended protection for subjects with prior Covid vaccinations or infections.
For reprint and licensing requests for this article, CLICK HERE.