LA County Unemployment Rate Is Unchanged in May
Friday, June 18, 2021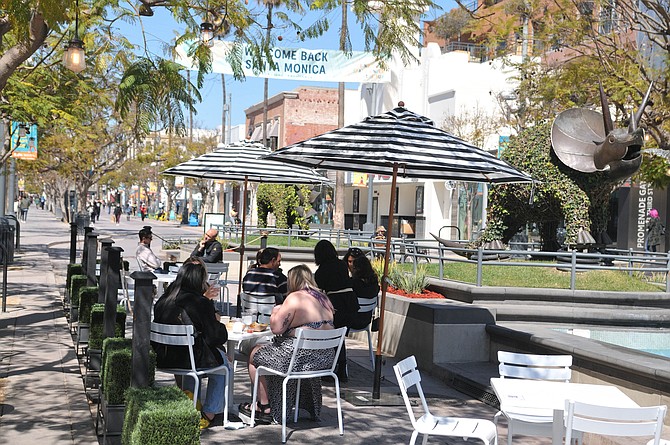 Los Angeles County's unemployment rate remained unchanged in May from a revised 11.1% in April even as employers added 41,000 during the month, according to state figures released June 18.
The state Employment Development Department revised the April figure downward from an initial 11.7%, leaving the unemployment rate on net unchanged.

Roughly 24,000 more L.A. County residents reported they had jobs last month than the previous month, bringing the total employment figure to about 4.56 million. But that gain was nearly balanced by 27,000 additional residents entering the labor force looking for work, pushing the total labor force up to 5.13 million.

In May 2020, L.A. County's unemployment rate hit 21%, the highest rate recorded since the tracking of local employment data began some 50 years ago and likely the highest rate since the Great Depression.

The county's unemployment rate was still much higher than the statewide level of 7.9% in May and nearly double the national rate of 5.8%, showing that the county is still reeling from pandemic-induced layoffs.

The news was significantly better on the payroll jobs front, thanks to the net 41,000 jobs added by L.A. County employers in May. The state also released a payroll jobs figure that is adjusted for seasonal factors, such as the beginning of the summer tourism season. For May, that adjusted figure showed the county gaining a net 30,600 jobs from April.  

May marked the fourth consecutive month of job gains exceeding 30,000. The county has added a total of 158,000 jobs during that time.

L.A. County still has a long way to go to gain back the 716,000 jobs lost during the Covid lockdown during March and April last year. To date, the county has added back 338,000, or 47.2%, of those jobs.

The biggest job gains for May came in the accommodation/food services subsector of the local economy. The category added a net 10,000 jobs as capacity restrictions continued to loosen and more vaccinated residents started visiting restaurants.

That was followed by health care/social assistance (up 7,200) and local government education services (up 4,700). The gain in education was unusual. Typically in May the academic year winds down, leading to layoffs of substitute teachers and other temporary education workers.

Since May of last year, the county gained a net 294,000 jobs, for an increase of 7.6%. The biggest gains came in accommodation/food services (up 84,000 jobs) and retail trade (up 56,000) — the two subsectors of the local economy hardest hit by the spring 2020 lockdown.
For reprint and licensing requests for this article, CLICK HERE.