Rexford Spends $68 Million on Industrial Properties
Monday, June 14, 2021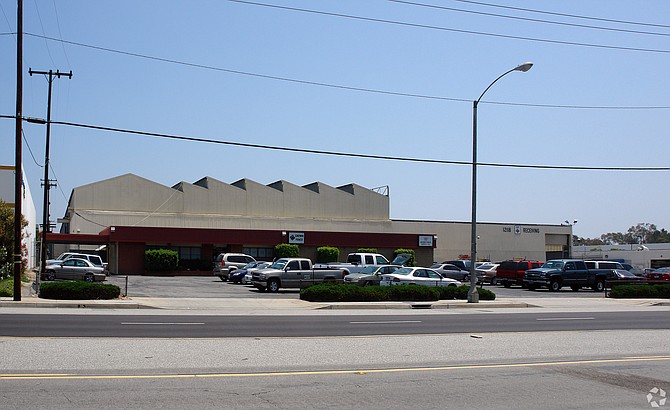 Brentwood-based Rexford Industrial Realty Inc. has been on a buying spree during the second quarter, acquiring five industrial properties for a total of $68.1 million.
The properties total 79,305 square feet on 18.8 acres.
The largest purchase by sales price was a 5.2-acre property at 12118 Bloomfield Ave. in Santa Fe Springs. It sold for $16.7 million, or $74 per land square foot.
Rexford has leased the land site back to the seller on a short-term basis.
Rexford plans to create a two-tenant logistics building on the property with features like high ceilings.
The Mid-Counties submarket, which includes Santa Fe Springs, is extremely competitive, with a vacancy rate of 0.7% in the first quarter of 2021, according to data from CBRE Group Inc.
Farther south, Rexford purchased a 2.8-acre outdoor storage yard at 256 Alondra Blvd. in Carson for $11.3 million, or $93 per land square foot. The property is leased long term to a single tenant.
During the first quarter, the South Bay submarket had a vacancy rate of 0.8%, according to CBRE.
Also in the South Bay, Rexford purchased 4.5 acres at 19007 S. Reyes Ave. in Rancho Dominguez for $16.4 million, or $83 per land square foot. Rexford plans to clear the site and create a container storage facility. The site has been preleased.
Also in Rancho Dominguez, Rexford purchased 19431 Santa Fe Ave. for $10.5 million, or $82 per land square foot. The site, which is fully leased, spans 3 acres.
In addition, Rexford acquired a property at 4621 Guasti Road in Ontario. Rexford purchased the site for $13.3 million, or $207 per square foot.
The property has a 64,512-square-foot single-tenant building on 3.4 acres. It was leased while in escrow.
The vacancy rate in the Inland Empire-West submarket was 1.2% during the first quarter of 2021, according CBRE data.
"These investments, acquired through off- and lightly-marketed transactions, demonstrate the strength and uniqueness of the Rexford platform. Our proprietary access to the nation's strongest industrial market in infill Southern California also enables superior return on invested equity and favorable cash flow growth as we leverage our specialized, value-add expertise," Howard Schwimmer and Michael Frankel, the company's co-chief executives said in a statement.
"As the Southern California high vaccination rate and low Covid case count drive further reopening of businesses and public facilities combine with unprecedented ecommerce demand growth, our last-mile Southern California logistics portfolio is exceptionally well positioned within the nation's highest-demand and lowest-supply industrial market," they added. "Rexford's strong embedded internal growth and extensive external growth prospects are enabled by a low-leverage, fortress-like balance sheet, with approximately $525 million of additional investments under contract or LOI. We believe the company is well situated to continue to create superior stakeholder and shareholder value."    
In May, Rexford also sold a property at 11541 Tuxford St. in Sun Valley. The property sold for $8.2 million, or $275 per square foot. It has a 29,730-square-foot building and sits on 1.3 acres.
For reprint and licensing requests for this article, CLICK HERE.