Live Nation to Book Hollywood Park Venue
Monday, June 14, 2021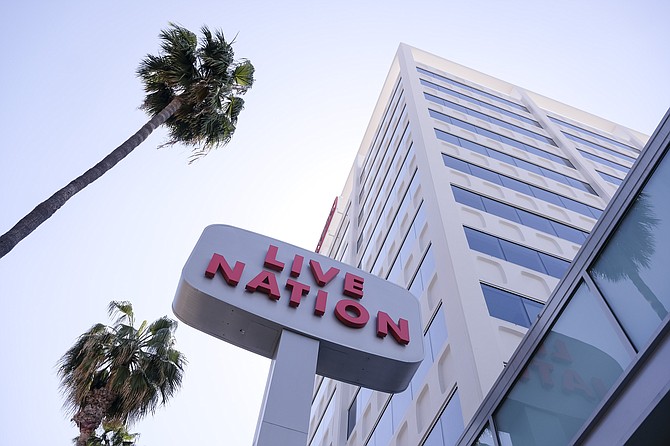 Beverly Hills-based Live Nation Entertainment Inc. has signed an exclusive booking deal with the developers of Hollywood Park to bring shows to the 6,000-seat theater next to SoFi Stadium in Inglewood.
The multi-year agreement, announced June 14, gives the Beverly Hills-based entertainment company exclusive rights to book events at the new performance venue, which is part of the sprawling 300-acre residential and retail development dubbed Hollywood Park.
The three-story indoor venue shares a roof canopy with the flashy new stadium and "can operate independently or in tandem with the stadium and plaza for larger events," the announcement said.
Live Nation said it's preparing to bring concerts, esports competitions, award shows, community events, comedy shows and more to the venue. 

"We couldn't be more thrilled to be the exclusive promoters of this incredibly dynamic venue coming alive in Los Angeles," Rich Best, Live Nation's Regional Head of Talent for California, said in the announcement. 
"Alongside Hollywood Park, we plan to make this a must-visit live entertainment venue and we can't wait to unveil what is in store for this unique space," he added.
The announcement was made one day before Gov. Gavin Newsom was set to lift the state's pandemic restrictions, undoing capacity limitations at shops, restaurants and event venues across California. 
Those Covid-19 restrictions have dealt a huge financial blow to Live Nation, which saw revenue plummet 79% in the first quarter. 
Live Nation, the largest live music promoter in the country, is prepared for the reopening. It has already booked 11 shows, set to take place between September and March, at the new Inglewood venue, including three sold-out concerts.
For reprint and licensing requests for this article, CLICK HERE.