Harassment Suit Moves Forward Against TCW Group
Monday, June 14, 2021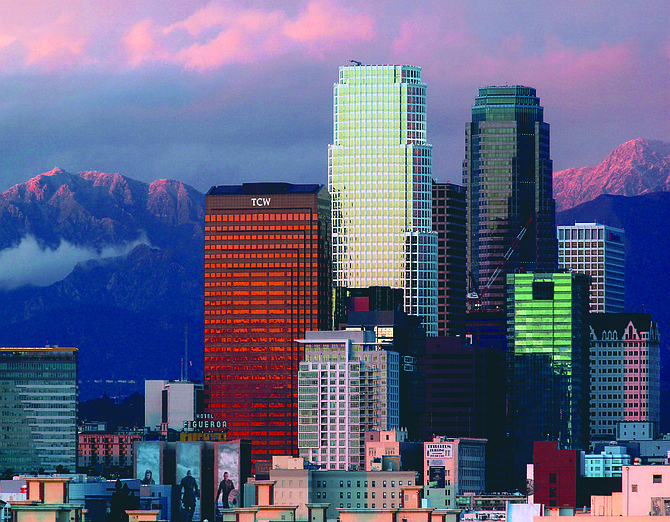 The MeToo movement may be coming to L.A.'s financial district.
A New York state appellate division court in Manhattan voted 4-0 in late May to restore most of a sexual harassment lawsuit brought by a fund manager against her former employer, downtown-based TCW Group Inc.
Some legal experts say the case could define how Wall Street views gender equity issues in investment banking circles going forward.
The case, which was delayed for three years because of litigation and a 14-month pandemic-driven hiatus in the New York court system, now awaits a jury trial.
Sara Tirschwell, who was dismissed by TCW in December 2017, sued the firm in January 2018 for $30 million, alleging she was fired after complaining about sexual harassment and unwanted advances by Jess Ravich, a former TCW board member and group managing director who ran the firm's alternative products business. He left the firm in 2019.
The appellate court ruling allows Tirschwell, 55, to sue TCW and TCW President and Chief Executive David Lippman for punitive damages.
The original lawsuit named Ravich and Lippman as co-defendants, but the appellate court wrote in its ruling that "it is not undisputed" that Ravich was not involved in the decision to terminate Tirschwell.
"Ms. Tirschwell's allegations against TCW are without merit, and we intend to continue to vigorously defend ourselves in this matter," TCW spokesman Doug Morris said in a statement provided to the Business Journal. "Ms. Tirschwell was properly terminated as a result of repeated compliance violations."
A trial expected to begin in 2022 will decide whether Tirschwell is awarded up to $30 million in lost compensation, along with punitive damages that could reach $270 million, according to lawyers representing Tirschwell.  
Robert Sacks, an attorney with Sullivan & Cromwell in Century City who represents Ravich, applauded the court's dismissal of a retaliatory termination claim against his client.
The ruling, Sacks said, confirms "Jess, who was always Ms. Tirschwell's biggest supporter at TCW, had nothing to do with her firing by TCW."
Tirschwell's remaining claims against Ravich are "meritless and factually implausible," Sacks said in a statement provided to the Business Journal. Ravich, Sacks added, "looks forward to explaining to a jury why that is so."
The ruling revived claims that TCW, which has about $253 billion of assets under management, retaliated against Tirschwell by firing her for complaining about Ravich's conduct and improperly withheld support she needed to do her job. A lower court had tossed the claims.
Tirschwell accused Ravich, whom she once dated, of pressuring her into having sex in exchange for supporting her distressed debt fund and withdrawing his support when she stopped. Tirschwell claims she was fired shortly after she raised concerns with TCW's human resources department.
"We look forward to presenting our case at trial," said Steven Storch, a managing partner at Storch Byrne, the New York-based law firm that is representing Tirschwell.
The appellate court wrote that it had restored Tirschwell's retaliation claim against TCW and Lippman because "issues of fact exist as to whether there was a causal connection between their decision to terminate (Tirschwell) and the HR complaint, which was made only nine days earlier."
Dianne Gubin, co-chief executive of C-Sweet, a Malibu-based networking group for women executives, applauded Tirschwell for raising her claims.
"There is so much of this going on in the finance world," said Gubin, who lines up venture capital and private equity deals and runs an executive search firm.
"There's not enough women on top of these organizations to bring other women along. Men don't give women an opportunity to advance. They have too much fear (of potential sexual harassment complaints)," Gubin said.
For reprint and licensing requests for this article, CLICK HERE.