Leonard Green To Take Mister Car Wash Public
Wednesday, June 2, 2021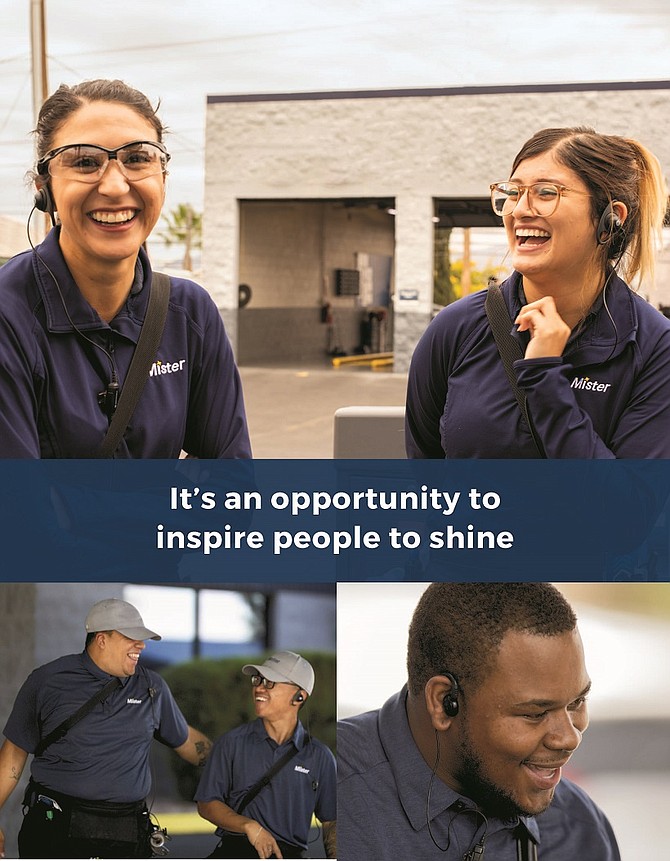 Mister Car Wash Inc., which has been owned by Sawtelle-based private equity firm Leonard Green & Partners since 2014, filed plans with the Securities and Exchange Commission to become a publicly traded company.
Tuscon, Ariz.-based Mister Car Wash is the largest car wash chain in the United States with 344 locations across 21 states. The company said it generated revenue of $595 million for the year ended March 31.
Mister Car Wash indicated that it plans to raise $100 million in the initial public offering, but that is widely viewed as a placeholder until the company works out how many shares will be offered to the public.
In 2020, Mister Car Wash reported a profit of $60.4 million on revenue of $574.9 million versus a profit of $920,000 on revenue of $629.5 million in 2019.
For the first quarter, Mister Car Wash reported profit of $24.6 million on revenue of $175.5 million compared to profit of $8.9 million on revenue of $155.3 million in the same period a year ago.
The company said it has applied to list on the New York Stock Exchange under the ticker symbol MCW.
In the prospectus filed with the SEC, Mister Car Wash said it was impacted by the Covid-19 pandemic, which caused the company to temporarily suspend operations at more than 300 locations in the first half of 2020.
"Our business rebounded significantly by the fourth quarter of 2020 and has continued that momentum into 2021," the company said in the prospectus.
Leonard Green owns a controlling interest in the car wash chain and has held four of the five board seats since acquiring Mister Car Wash in 2014.
The four directors from Leonard Green are managing director John Danhakl, senior partners Jonathan Seiffer and J. Kristofer Galashan and principal Jeffrey Suer.
Other selling stockholders include Penfund Capital, a Connecticut-based investment firm that assembled $225 million in credit for Mister Car Wash in May 2019, and Sawtelle-based Crescent Capital Group LP, an investment firm with $30 billion in assets under management.
For reprint and licensing requests for this article, CLICK HERE.