Tetra Tech Lands $49 Million USAID Contract
Monday, July 26, 2021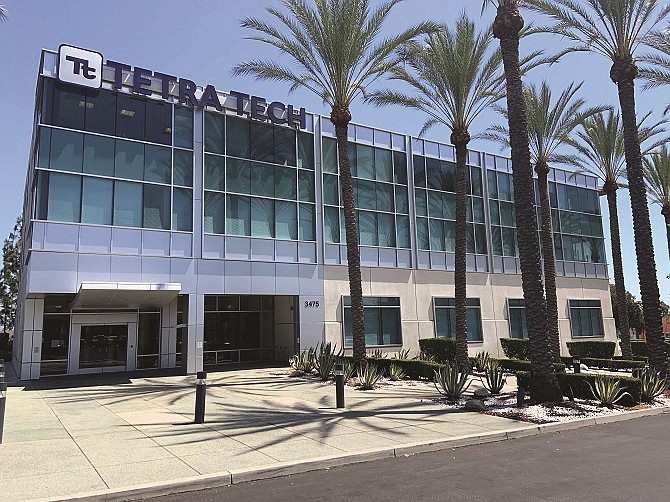 Pasadena-based Tetra Tech Inc. announced July 26 that it was awarded a $49 million contract to promote biodiversity conservation and climate resilience efforts in West Africa.

The five-year contract was awarded by the Agency for International Development. 
Tetra Tech will work with USAID to help combat wildlife trafficking, reduce deforestation and biodiversity loss, and decrease greenhouse gas emissions.

Tetra Tech said its climate change and economic development specialists will work with private sector partners to develop plans to support sustainable natural resources, and its 
team of environmental experts will support the development and enforcement of national regulations to combat wildlife trafficking.

"Tetra Tech has supported USAID to sustainably manage natural resources and protect biodiversity in developing countries for more than 40 years," Dan Batrack, Tetra Tech chairman and chief executive, said in a statement. "We look forward to continuing to apply our 'Leading with Science' approach to support climate resilience and biodiversity conservation in West Africa."

This is not the first time Tetra Tech has worked with USAID.

In January, the agency awarded Tetra Tech a five-year $25 million contract to reduce deforestation and increase renewable energy consumption in Zambia.

And in June, the agency selected Tetra Tech for a $37 million five-year contract to help promote the socio-economic empowerment of women and girls in Colombia. 

Tetra Tech has 450 offices worldwide and 20,000 employees. The company oversees roughly 65,000 projects a year.

It reported a net income of $52.4 million in the first quarter of the 2021 fiscal year.
For reprint and licensing requests for this article, CLICK HERE.