Snap Earnings Surge in Second Quarter
Monday, July 26, 2021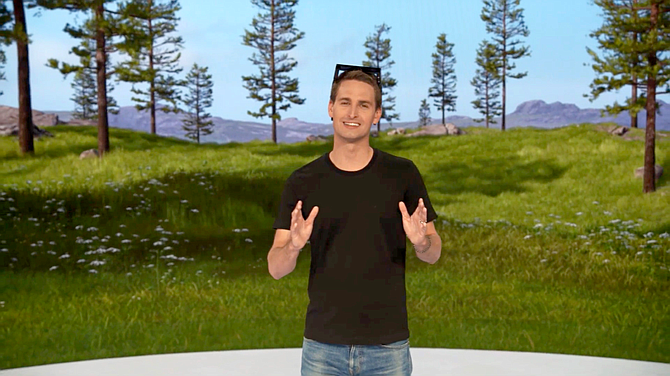 Snap Inc. continues to post impressive financial gains, logging a record 116% increase in year-over-year revenue for the second quarter.
 
The Santa Monica-based social media giant said on July 22 that its gross revenue reached $982 million for the quarter, compared to $454 million for the same period in 2020.

Snap also reported a spike of 55 million new users during the quarter as the number of total daily active users on the Snapchat app soared to 293 million. That's a 23% year-over-year gain and the company's best quarter of user growth in four years.
 
It said the gains reflect the expansion of its partnerships, user offerings and technology.
 
Snap's adjusted earnings per share were 10 cents, compared to a net loss per share of 9 cents in the second quarter of 2020.
 
The company cut its net loss by 53% year over year to $152 million from $325 million.
Snap attributed the gains to its investment in augmented reality technology, its camera kit partnerships with brands such as Walt Disney Co. and Bumble Inc. that brought its AR capabilities to those companies' apps, and to its ecommerce and original content offerings.
 
"We are pleased by the progress our team is making with the development of our augmented reality platform, and we are energized by the many opportunities to grow our community and business around the world," Evan Spiegel, Snap's chief executive and co-founder, said in a statement.
 
Snap beat analysts' expectations by about 14%.
After earnings were released, the company's share price spiked from around $63 to more than $71 in after-hours trading.  

"Our second-quarter results reflect the broad base strength of our business and the hard work of our team as we execute to serve our community and partners," Spiegel said in the company's earnings call.
 
The quarterly results continue a winning streak for Snap. In the first quarter of 2021, the company's revenue was up 66% year over year to $770 million from $462 million a year earlier.
 
Snap's stock price has also jumped over the past year, going from an average of $26 last July to more than $60 this year.
 
Over the past year, Snap has bulked up its tech and content offerings. The company launched its AR Lens Studio in October, and the company invested in its mapping software, Snap Maps, by acquiring a digital location data company in January and a digital map-making company in April.
 
Snap has also paid $130 million to date to creators that use its nascent Spotlight feature. In addition, the company has signed deals with Universal Music Group, Sony Music Entertainment and DistroKid to expand its sound library. And in July, the company added 3D features to users' bitmoji avatars.
For reprint and licensing requests for this article, CLICK HERE.