ImmunityBio Shares Swoon After Merger
Monday, July 26, 2021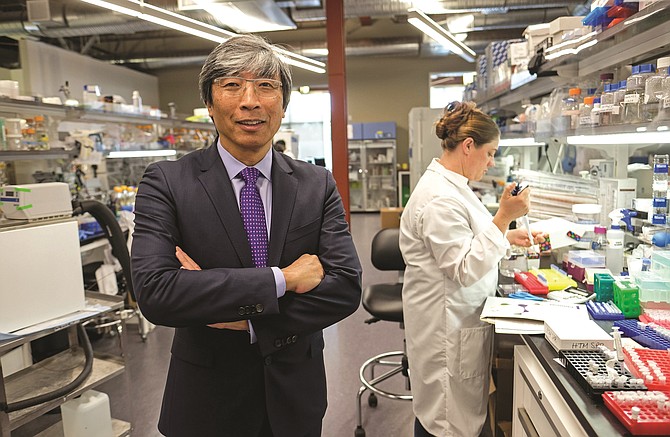 When billionaire biotech magnate Patrick Soon-Shiong merged his immunotherapy pharmaceutical companies ImmunityBio Inc. and NantKwest Inc. earlier this year into a single company under the ImmunityBio name, Wall Street seemed to like the idea of a potential immunotherapy juggernaut. 

Investors sent shares of publicly traded NantKwest surging immediately after the late December announcement.
 
And when shares of the newly merged company began trading under the IBRX ticker on March 10, they continued to surge, closing on that first day of trading at $38.70 a share, for a market capitalization of $15.4 billion.

But since that first trading day, ImmunityBio's share price has headed almost entirely downhill, shedding 70% of its value in four months. The share price fell rapidly in the first five weeks of trading to a low of $16.

Since then, the stock has continued to drift down. It closed July 20 at $11.39, giving the company a market cap of $4.37 billion.
 
In all that time, there has not been a single negative announcement from ImmunityBio and its clinical trials. Indeed, the company has been reporting steady progress on its highest profile effort: two trials of its Covid-19 vaccine candidate — one local trial in Orange County and the other in South Africa.
 
And there has been a steady drumbeat of positive clinical trial results for several other drugs in ImmunityBio's pipeline, including drugs to treat HIV and lung cancer.

ImmunityBio did respond to a request for comment on the drop in its share price and on any steps the company might be taking to reassure investors. The response came in the form of a brief statement from Soon-Shiong, the company's founder and executive chairman.

"We continue to make good progress enrolling participants in our trials and will provide updates as study data is available," Soon-Shiong's statement read. "We remain committed to meeting our business objectives and building long-term value in the company."

Soon-Shiong has been the biggest loser in the selloff. He owns roughly 314 million shares, or 82% of ImmunityBio's common shares. His stake on March 10 was worth $12.2 billion. But by July 20, his position had collapsed to $3.58 billion, wiping out nearly $8.6 billion in value — on paper at least.

Tough timing
While Soon-Shiong's statement didn't directly address the share price drop, outside market analysts and observers have offered their own explanations, with one common theme: ImmunityBio appears to have fallen victim to bad timing.

The ImmunityBio and NantKwest merger wrapped up amid a broad selloff in biotech stocks. Between February and April, the Investor's Business Daily index of 682 biotech stocks fell 21% amid concerns about tougher regulations from Congress and federal regulators, a backlog in the non-Covid drug approval process from the Food and Drug Administration and rising interest rates.

Biotech companies with small and mid-range capitalizations were particularly hard hit, according to Sahak Manuelian, managing director and head of equity trading at
downtown-based Wedbush Securities Inc.
 
He cited an index of these stocks that had fallen about 27% between mid-February and mid-July. With its initial market cap of $15.4 billion, ImmunityBio was in the mid-cap range though it has since fallen into small-cap territory.

Biotech stocks in general did recover somewhat during the second quarter, with the S&P 500 Pharmaceuticals index recording a modest gain of 7% for the first half of 2021, about half the gain in the broader S&P 500.

But ImmunityBio shares didn't bounce back from the selloff. They kept falling — again, with no negative news from the company itself.

One possible reason, according to Manuelian and another biotech investor and blogger, is the timing of ImmunityBio's play for a Covid-19 vaccine.
 
Its vaccine technology uses an adenovirus (common cold virus) to transmit the vaccine into cells. The company claims the vaccine's ability to impact more than just the spike on the coronavirus makes it better suited to handle a wide range of Covid variants.
 
What's more, the vaccine is designed to be taken orally, which greatly reduces the physical support network necessary to vaccinate people when compared with needle jabs.

However, the vaccine won't be ready for widespread distribution until next year at the earliest. The Orange County trial is expected to wrap up in November, while the South Africa trial is expected to conclude around April of next year.

"For those still working on Covid-19 (vaccines), it will presumably get increasingly more difficult as there are several vaccines now in the market, and the world has made great strides in getting folks vaccinated," Manuelian said.

An industry watcher and blogger for the Seeking Alpha website writing under the pseudonym Biologics concurred. In an April 16 post at the end of the initial massive selloff of ImmunityBio shares, this blogger — who identifies as a biotech investor focusing on catalysts and acquisitions — specifically cited the timelines for the two Covid-19 trials for Immunity Bio's Covid vaccine.

"My biggest downside risk concerning hAd5-Covid-19 is the fact the United States and European Union are quickly trying to get their entire population vaccinated," the blogger Biologics wrote. "If the U.S. were to successfully vaccinate the majority of their adult population, it would essentially eliminate the possibility of using their population for a trial and reduce the need for new vaccines," the blogger added.
For reprint and licensing requests for this article, CLICK HERE.