Sales Rebound for Retail Properties
Monday, July 19, 2021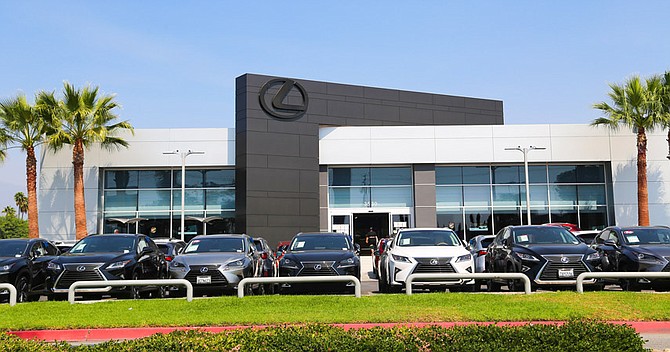 Activity for retail real estate properties has picked up this year, especially in the second quarter. That's a sharp turnaround from the depths of the Covid-19 pandemic when brick-and-mortar retailers suffered slowdowns and closures.

"We are experiencing a huge increase in demand," said Tom Lagos, executive director with Marcus & Millichap Inc.'s Institutional Property Advisors. "Investors who couldn't complete their business plans in 2020 put some deals back on the shelf. … They're now roaring back into the marketplace."

And more lenders were now willing to lend at attractive rates, he added, making deals more enticing.

Derrick Moore, a senior vice president at CBRE Group Inc. agreed.
"We've been seeing strong investor demand," he said. "We think a lot of that reasoning is there's been a lot of capital stockpiling on the sidelines. Cost to capital is cheap, and you have a lot of different investor vehicles and pools of funds waiting to be deployed."

Kazuko Morgan, a vice chairman at Cushman & Wakefield Inc., said retail was "a bit challenged" on the sale side for a while, but with things improving she's seeing a more competitive market and even the occasional bidding war.

That competitive market led to some eye-catching sales.
In February, Bardas Investment Group and Bain Capital purchased an old Sears building in Hollywood for $81.9 million. The investors have since announced plans to develop Echelon Studios at the site.

And Eagle Rock Plaza, a 22-acre retail site with an office building, sold for $76 million. Brokers involved in the sale said the property attracted 10 offers. 
 
Key features
 Value-add potential, strong credit tenants, drive-thrus, grocery-anchored centers and long leases are among the elements investors are looking for in retail assets, according to market experts.

"Grocery-anchored centers and strip centers are getting the most investor interest currently in Los Angeles and Southern California," Bryan Ley, a managing director at Jones Lang LaSalle Inc., said in an email. "Those neighborhood centers are each seeing strong demand from investors since they represent stability, strength and continued tenant interest along with tenant security, as consumers still prefer to shop closer to home.
 
"Significant value-add and distressed opportunities are also commanding strong interest from investors as they feel there is good upside or basis-play opportunities that they can jump on due to some properties seeing struggles before or during Covid-19 shutdowns; they can now add value to and make stronger assets," he added.

Some investors are focused on triple net leases. In a triple net lease, the tenant can be responsible for everything from basic maintenance to property taxes.

"There's no risk to an investor," Lagos said, adding that investors were specifically looking for triple net leased assets with quality tenants on a long-term lease.
Of triple net deals, Morgan said there has "always been a flight to quality, and in challenging times, it's even more important."

Market observers also agree that centers anchored by grocery and drug stores, which fared well during the pandemic, were in higher demand than centers without them.
Morgan added that centers with drive-thrus were also seeing a lot of interest.

"On the shopping center and pad sites, drive-thrus are definitely huge. It's so competitive on the tenant side, and it's extremely competitive to get these locations and people are paying top-dollar premium, so there's the same thing on the sales side," she said.

Patrick Toomey, also with IPA, said investors wanted "to go full in on value-add or have absolute security."

For those looking at value-add opportunities, Toomey said they are seeking places where they can lease up vacant units, get higher rents, add square footage and bring on high-credit tenants.

Some, he added, are nonretail investors looking at adding other use types to the center such as multifamily.
 
Moore said mixed-use assets that allow property owners to "diversify and mitigate risk," such as products with residential units and retail, were in high demand.
Top 10 Retail Sales In L.A. County (Jan. 1 to July 8)
Sears 
Buyer: Bardas Investment Group and Bain Capital
Seller: CIM Group
Address: 5601 Santa Monica Blvd., Hollywood
Price: $81.9 million
Bardas Investment Group and Bain Capital purchased an old Sears building that will be redeveloped.
Longo Lexus 
Buyer: Realty Income Corp.
Seller: Merlone Geier Partners
Address: 3530 Peck Road, El Monte
Price: $51.4 million
The auto dealership site spans nearly 9 acres.
Eagle Rock Plaza 
Buyer: Atlas Capital Group and Eastern Real Estate
Seller: LNR Partners
Address: 2700 and 2650 Colorado Blvd.
Price: $76 million
Retail center Eagle Rock Plaza also has a medical office building.
South Bay Village 
Buyer: Charing Cross Partners
Seller: Regency Centers Corp.
Address: 19300 and 19330-19350 Hawthorne Blvd., Torrance
Price: $39.8 million
The Torrance shopping
center includes restaurants with drive-thrus.
Sears 
Buyer: Gryphon Capital
Seller: Seritage Growth Properties
Address: 12121 Victory Blvd., North Hollywood
Price: $33.9 million
The North Hollywood property was a longtime Sears location.
Walmart 
Buyer: CenterPoint Properties
Seller: A trust
Address: 11729 Imperial Highway, Norwalk
Price: $32.3 million
The Norwalk site previously housed a Walmart Supercenter.
Westlake Village Marketplace 
Buyer: Ferrucci Properties
Seller: DNN Capital Inc.
Address: 5770 Lindero Canyon Road, Westlake Village
Price: $22.5 million
The shopping center is grocery-anchored.
Venice & Western 
Buyer: Western Avenue Capital
Seller: Decron Properties Corp.
Address: 1565, 1535, 1545 and 1555 Western Ave., Harvard Heights
Price: $21 million
The property at the corner of Venice Boulevard and Western Avenue features four retail buildings.
West Hollywood Portfolio 
Buyer: Arc Capital Partners and Belay Investment Group
Seller: ASB Capital Management
Address: 308-314 N. Robertson Blvd. and 8783-8788 Beverly Blvd., West Hollywood
Price: $20.6 million
The West Hollywood site is comprised of two buildings.
1410 Abbot Kinney Blvd. 
Buyer: An individual
Seller: An individual
Address: 1410 Abbot Kinney Blvd., Venice
Price: $18 million
The Venice property is roughly 12,000 square feet.
 

For reprint and licensing requests for this article, CLICK HERE.