General Motors Invests $71 Million to Launch Pasadena Campus
Monday, July 19, 2021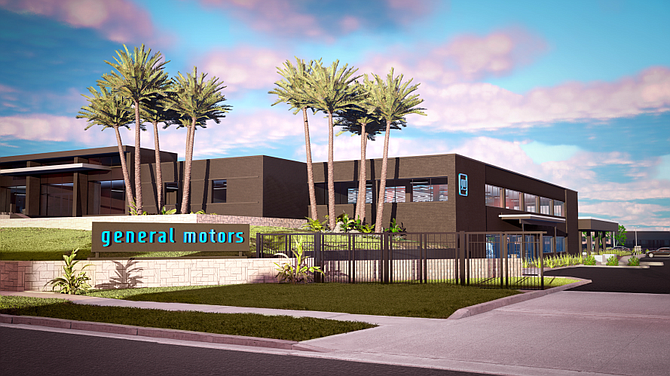 Detroit-based General Motors Co. will invest more than $71 million in a 149,000 square-foot campus in Pasadena, the automotive giant announced July 13. 
The 8 acre, three-building facility will be dedicated to General Motors Advanced Design Center operations. 
The company said the new campus will "substantially increase" the design center's capacity and the number of jobs in the area. 
General Motors has a local facility in North Hollywood, where it has operated since 2000. The company will relocate its local operations to the Pasadena campus when it opens in the second half of 2022. 
General Motors said its investment in the new facility brings it closer to "technology centers on the West Coast," and is part of its effort to recruit and hire local talent. 
The company said it's looking to recruit employees from the aerospace engineering, defense, automotive design, software development and advanced technology fields. "Having a physical presence in Southern California's technology epicenter is an integral part of our global design operations, and this new innovation campus will not only expand our operations twofold, but offers access to the rich cultural diversity and talent in the region," Michael Simcoe, vice president of global design at General Motors, said in a statement. 
General Motors' Advanced Design Team works to develop concepts for future mobility projects that are not part of existing vehicle production. The new facility will expand the team's output, the company said. 
General Motors added that the new facility will have a more efficient layout, an innovation lab and an "advanced user interface" design studio.
"The collaborative nature of this facility will provide our advanced design team, cross functional groups, prospective employees and external partners with the environment they need to continually redefine the boundaries of future mobility," Bryan Nesbitt, executive director of the company's global advanced design and global architecture studios, said in a statement. 
The facility is part of GM's global expansion, the company said. Other expansion efforts include the construction of its Global Technical Center in Warren, Mich., and the extension of its Advanced Design Center in Shanghai. 
The company's growth in facilities follows steady sales since the start of the year. In May, the company reported $32.5 billion in revenue in the first fiscal quarter of 2021, down less than 1% from $32.7 billion in the first quarter of 2020. And in July, the company reported that sales increased 40% year over year, selling 688,236 vehicles in the second quarter.
For reprint and licensing requests for this article, CLICK HERE.