Largest Public Companies: NantHealth Looks for a Recovery
Monday, July 19, 2021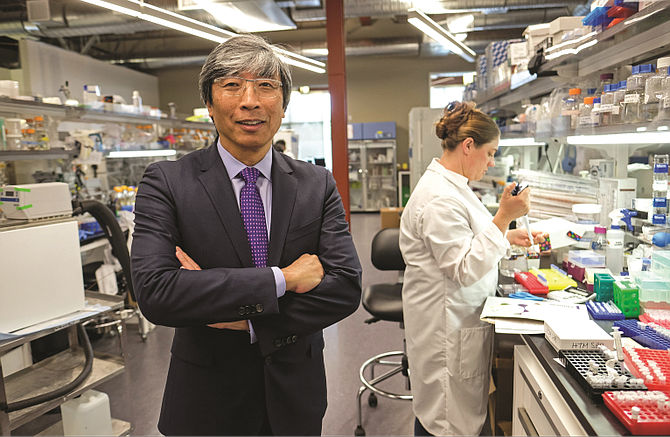 How They Got Here: NantHealth Inc. provides data analytics and technology platforms to physician groups, insurers and pharmaceutical companies with the mission of improving patient outcomes. Founded in 2007 by Chairman and Chief Executive Patrick Soon-Shiong, the company is part of NantWorks, the billionaire's network of health care and biotechnology-related companies.
The company has offices in Culver City; El Segundo; Boston; Philadelphia; and Belfast, Northern Ireland. NantHealth went public in June 2016, offering 6.5 million shares of common stock at $14 a share. But in the months following its initial public offering, its share price tumbled. The company's price per share now sits at around $2 and hasn't risen above $6 since March 2017. 
NantHealth has struggled with profitability during the pandemic. Its revenue declined roughly 7%, dropping from $77.4 million in fiscal 2019 to $73.2 million in fiscal 2020.
The company's net loss for the year was $88.3 million. This downward trend continued into the first quarter of fiscal 2021, when the company saw revenue tumble around 11% year over year from $18.2 million to $16.2 million, with a net loss of $15.4 million for the quarter. The company attributed the losses in the first quarter to the "amortization of services" related to expired and renewed contracts at the end of the fourth quarter of 2020.

Where They Go Next: NantHealth secured $137 million in financing in April to refinance debt; invest in its established platforms, NaviNet and Eviti; and expand Morrisville, N.C.-based OpenNMS Group Inc., an open-source network management company NantHealth acquired in July 2020. In its latest earnings report released May 6, NantHealth announced plans to expand OpenNMS to offer a cloud-based platform to supplement its "on-premise" offerings.
The company also expanded its Eviti service, which streamlines the authorization of cancer treatments, to help with treatments for autoimmune diseases in May.
 
Quotable: "While we remain committed to managing our overhead costs, we have continued the ramp up of our investment in research and development to improve and expand the innovative solutions we bring to our customers.
Looking ahead, we see growing opportunities to expand and diversify our business within and beyond health care," NantHealth Chief Operating Officer Ron Louks said in a statement from the company's first-quarter earnings call.  

— Nat Rubio-Licht
For reprint and licensing requests for this article, CLICK HERE.