Shamrock Raises $196 Million for Entertainment IP
Monday, July 12, 2021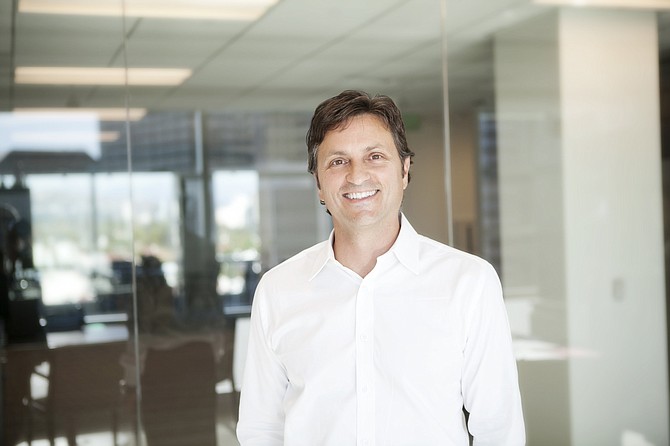 Westwood-based Shamrock Capital Advisors has raised $196 million to originate loans to owners of entertainment intellectual property rights in the film, television, music, games, sports media and other content sectors.
 
Shamrock, which has about $3.8 billion in assets under management, closed the fund to new investors on July 7. The fund, called the Shamrock Capital Debt Opportunities Fund I, includes pension funds, foundations and financial institutions as limited partners.

Shamrock already owns a diversified portfolio of premium content consisting of interests in more than 800 films, 1,000 TV episodes and 20,000 musical compositions.

In addition to the fundraise, Shamrock announced the promotion of Nick Khoury to vice president from senior associate, and the hiring of United Talent Agency executive Aaron Wizenfeld as a vice president on the content investment team.
 
Prior to UTA, where he was vice president of strategy and corporate development, Wizenfeld was an investment banker for a decade at Century City-based Houlihan Lokey Inc., New York-based Mesa Securities Inc. (acquired by Houlihan Lokey in 2015), and Deutsche Bank, primarily leading and executing media and entertainment transactions.
 
Khoury has been with Shamrock since 2016 with a focus on the firm's content-related investment strategies. Before joining Shamrock, Khoury was an investment banking associate at Century City-based Imperial Capital Group Inc.

"We truly appreciate the strong support we received from both existing and new limited partners, particularly in light of the challenging fundraising environment over the course of the past year," Shamrock Partner Patrick Russo said in a statement. "We view this new fund as a natural extension of our content acquisition strategy which enables us to provide optionality and flexibility to content owners."

In June, Shamrock raised $1 billion to make investments in media, entertainment and communications businesses. It was the largest raise to date for Shamrock, which was founded in 1978 as the family investment company for the late Roy Disney.

Shamrock launched this $1 billion fund, formally known as Shamrock Capital Growth Fund V, in 2020. It saw significant demand and exceeded its $1 billion hard cap. The fund is targeting companies seeking $25 million to $200 million of equity capital in both control and noncontrol transactions. 
For reprint and licensing requests for this article, CLICK HERE.