Platinum Equity to Buy Water Treatment Company Solenis for $5.3 Billion
Monday, July 12, 2021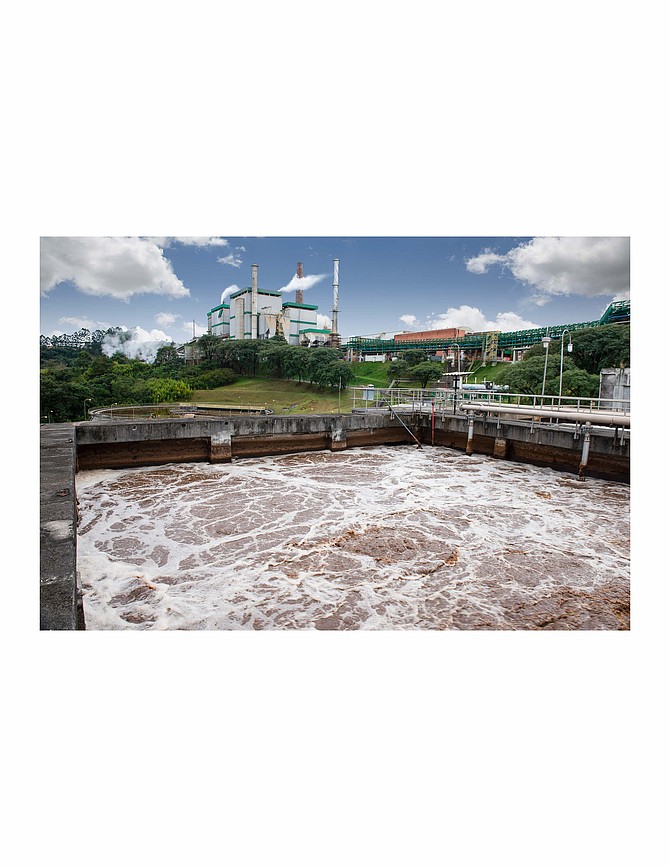 Billionaire Tom Gores' Beverly Hills-based private equity firm Platinum Equity has agreed to buy Wilmington, Del.-based Solenis in a deal valued at $5.25 billion.
 
Platinum Equity will acquire Solenis, a producer of specialty chemicals for water treatment industries, from German chemical giant BASF and New York-based private equity firm Clayton Dubilier & Rice.

Terms of the transaction were not disclosed.
 
The merger is expected to be completed before the end of 2021.
 
As part of the transaction, Solenis is expected to merge with Alpharetta, Ga.-based Sigura Water, an existing Platinum Equity portfolio company that the firm acquired in 2019 for a total combined transaction value of $6.5 billion.

The merger allows Sigura to scale up its water-treatment products and supply chemicals to the food packaging and paper industries at a time of rising investor demand, Platinum Equity said in a statement.

The combination of Solenis and Sigura is expected to generate about $3.5 billion of annual revenue and serve a diverse range of customers around the world in the consumer, industrial and pool water treatment markets.

Founded in 1907, Solenis' footprint spans 120 countries and 41 manufacturing facilities. It has more than 5,200 employees.

Solenis Chief Executive John Panichella will lead the combined company.
BASF and Solenis agreed in 2018 to combine their paper and water chemicals businesses, which had come under competitive pressure. The business competes with privately held SNF of France, Kemira and Ecolab USA Inc.'s Nalco unit.

Founded in 1995 by Gores, Platinum Equity has more than $25 billion in assets under management and a portfolio of about 40 operating companies.
 
Gores is part of the billionaire class in Los Angeles.
 
He ranked No. 13 on the Business Journal's Wealthiest Angelenos list in 2020 with a net worth of $5.6 billion. His brother, Alec Gores, who runs investment firm The Gores Group in Beverly Hills, was No. 26 on the list with a net worth of $3.2 billion.

Platinum Equity is investing from Platinum Equity Capital Partners V, a $10 billion global buyout fund, and Platinum Equity Small Cap Fund, a $1.5 billion buyout fund focused on investment opportunities in the lower middle market, estimated on companies generating revenue between $5 million and $50 million.

Gores' private equity firm has made a number of big-name acquisitions in recent weeks.  

On July 7, Platinum Equity completed its purchase of Irvine-based Ingram Micro Inc. in a deal valued at $7.2 billion. The private equity giant picked up Ingram — a major electronics distributor — from a subsidiary of Chinese aviation and shipping conglomerate HNA Group Co. Ltd.
 
In mid-June, Platinum Equity agreed to buy educational publisher McGraw Hill from affiliates of Apollo Global Management Inc. for $4.5 billion.

Founded in 1888, McGraw Hill is among the largest educational publishers in the world. The sale is expected to be completed this summer, subject to customary closing conditions and regulatory approval.

Also in June, Platinum Equity agreed to buy a controlling stake in the manufacturer of Singer sewing machines. The firm said it would acquire a majority of La Vergne, Tenn.-based SVP-Singer Holdings Inc. and its wholly owned subsidiary, SVP Worldwide, the world's largest consumer sewing machine company.
 
The transaction is expected to be completed during the third quarter. Financial terms were not disclosed.
For reprint and licensing requests for this article, CLICK HERE.