Angeles Equity Buys Xanitos, Boosts Environmental Services Portfolio
Monday, July 12, 2021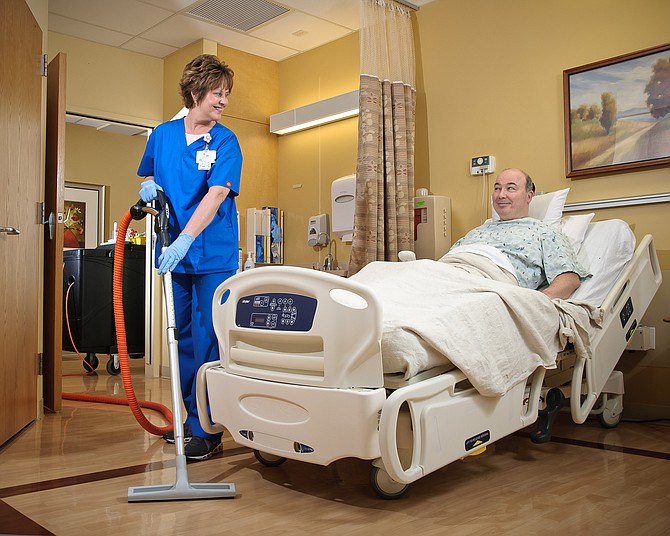 Santa Monica-based Angeles Equity Partners has acquired Xanitos Inc., a provider of outsourced environmental services to hospitals and other acute care facilities.

The purchase could pit Xanitos against another private equity firm bankrolling a rival outsource company with ties to Xanitos' founder.
 
While the companies are competing in different environmental services sectors, both are looking to benefit in a post-pandemic world.

Financial terms of the Xanitos transaction were not disclosed. 
 
"The acquisition aligns well with Angeles' broader efforts in the value-added facilities maintenance sector," said Martin Mumford, operating partner at Angeles Equity.  
The purchase is a platform acquisition for Angles Equity, meaning several tuck-in acquisitions can be expected to follow.

Founded in 2008, Newtown Square, Pa.-based Xanitos provides housekeeping, patient transport and linen services to hospitals and acute care facilities.
 
Xanitos also has several patents on janitorial carts and vacuums to clean hospital rooms quietly and efficiently.

Xanitos is the fourth company established in the outsourced housek
eeping sector by founder Graeme Crothall, who has more than four decades of experience in this niche.
 
Crothall also founded hospital housekeeping service providers Crothall International Ltd., Quornden Inc. and Crothall Services Group — all of which may compete with Xanitos to one degree or the other.

Crothall International and Quornden make up the facilities management business of Sodexo Group, a French food services and facilities management company headquartered in a Paris suburb.

Founded in 1991, Crothall Services Group was acquired in 2001 by United Kingdom-based Compass Group for $170 million and now serves as that company's health care facility management arm.  

Prohibited from competing in the hospital housekeeping industry, Graeme turned his focus to the commercial, manufacturing and education markets through the establishment of GCA Services Group Inc. in 2003.
 
Since then, Cleveland-based GCA has changed hands among several private equity companies, including ownership by Providence, R.I.-based Nautic Partners, which made 11 add-on acquisitions before selling the business to Blackstone Group in 2012 for $600 million.

Three years later, Blackstone sold the business to a consortium comprised of the private equity arm of Goldman Sachs & Co.  and Thomas H. Lee Partners, which in 2017 sold GCA to New York-based janitorial and facilities management provider ABM Industries Inc. for $1.25 billion.

In a full-circle move, the biggest rival to Angeles Equity's Xanitos business may become Nautic, which played a key role in GCA's early development.

Nautic also may be making moves to go head to head with Xanitos — though Angeles Equity's long-term strategy is focused on the health care sector while Nautic's is in the educational field.

Nautic and Angeles Equity officials declined to comment on their strategies.
In 2017, Nautic merged its Source4Teachers, a provider of outsourced substitute teacher and services to K-12 schools, with Education Solutions Services, a provider of K-12 staffing services. That business mission was abandoned when the combined business was renamed Helton Education Services, now described as a provider of outsourced maintenance services to the education sector.
 
The new business partnered with industry executives Charlie Spencer and Buddy Helton.

Nautic previously invested in GCA with these two executives at the helm of GCA from 2003 to 2012, when the business made 11 acquisitions.

In August, Nautic formed HES Facilities as the parent to Helton Education Services with the intent to grow both organically and through acquisitions in the outsourced custodial and maintenance industry for K-12 schools and universities
For reprint and licensing requests for this article, CLICK HERE.