Raytheon Wins $172 Million Navy Contract
Friday, July 9, 2021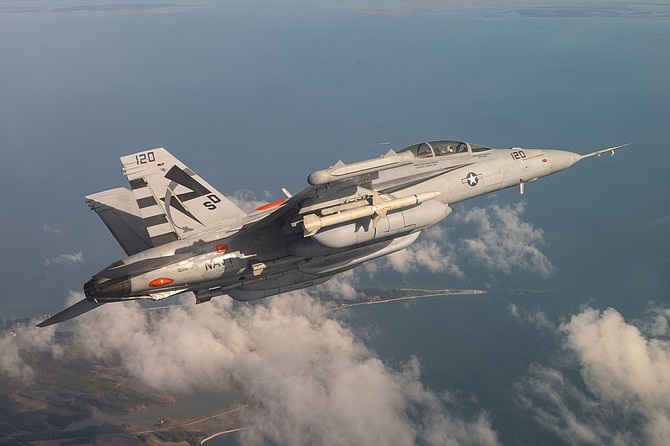 Raytheon Intelligence and Space, an El Segundo-based division of Raytheon Technologies Corp., has been awarded a $171.6 million contract to produce Next Generation Jammer Mid-Band attack systems for the U.S. Navy.

The contract advances the Jammer Mid-Band program from the development stage to the production and deployment phases, the company announced July 8.

The Jammer Mid-Band system offensively disrupts and degrades enemy technology, air-defense systems and communications, allowing its users to attack significantly more targets and at greater distances.

"With its power and ability to jam multiple radars simultaneously, NGJ-MB will fundamentally change the way the Navy conducts airborne electronic attack," Annabel Flores, vice president of Electronic Warfare Systems for Raytheon Intelligence and Space, said in a statement.

Raytheon got the green light to move forward with production of the system from the Milestone Decision Authority in the U.S. Department of Defense on June 29.

The company completed more than 145 hours of developmental flight-testing using the system, as well as more than 3,100 hours of anechoic chamber and lab testing at Naval Air Station Patuxent River in Maryland and Naval Air Station Point Mugu in Ventura County.

"We're well into development testing. It's time to move towards production," Flores said in a statement.

Though Raytheon is headquartered in Arlington, Va., the company employees more than 6,000 at its facilities in El Segundo. The company announced last year that it would be hiring an additional 300 people in the city.
For reprint and licensing requests for this article, CLICK HERE.