LAX Passenger Traffic Falls in December
Tuesday, January 26, 2021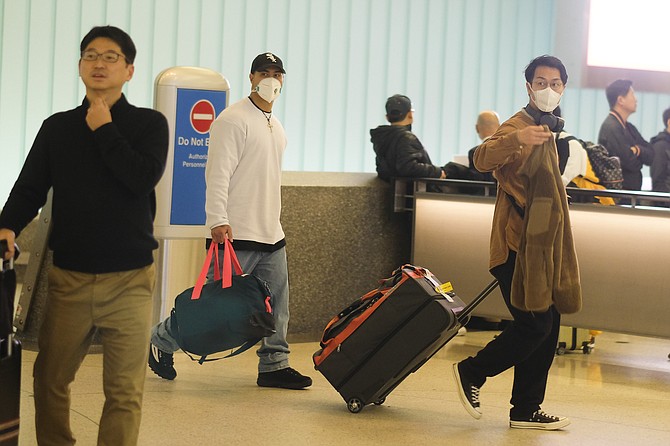 December is normally one of the busiest months of the year for passengers at Los Angeles International Airport, but that wasn't the case in 2020.

Passenger traffic at LAX last month declined to 1,976,000, a dip of 2.5% from November and a whopping drop of 73.6% from December 2019 as the recent surge in Covid-19 cases forced people to rethink holiday travel plans.

The figures were released Jan. 26 by Los Angeles World Airports, the city agency that operates LAX. The results cap a miserable year for air travel -- a total of 28.8 million passengers went through the gates at LAX in 2020, down 67.3% from 88.1 million in 2019.

International passenger traffic at LAX for 2020 was down even more than domestic traffic as strict travel and quarantine protocols kept many international travelers grounded.

In December, roughly 364,000 international passengers went through the gates at Tom Bradley International Terminal and other LAX terminals, down 83% from December 2019. For the entire year, LAX saw 6.4 million international passengers, down 75% from 2019.

On the domestic side, roughly 1.61 million passengers went through LAX in December, down 5.5% from November and off nearly 70% from December 2019. For the year,  domestic passenger traffic totaled 22.4 million, down 64% from 2019.

The picture was quite different for air cargo tonnage at LAX, which was up in December compared to November as well as December 2019.

Roughly 239,000 tons of air cargo hit the LAX tarmac in December, up 4.9% from November and 17.8% from December 2019. For the entire year, 2.46 million tons of air cargo went through LAX, up 6.5% from 2019.

A key driver for the increase in air cargo tonnage has been LAX's central role for imports of personal protective equipment to combat the Covid-19 crisis.
For reprint and licensing requests for this article, CLICK HERE.