SpaceX Sets Record With Latest Launch
Monday, January 25, 2021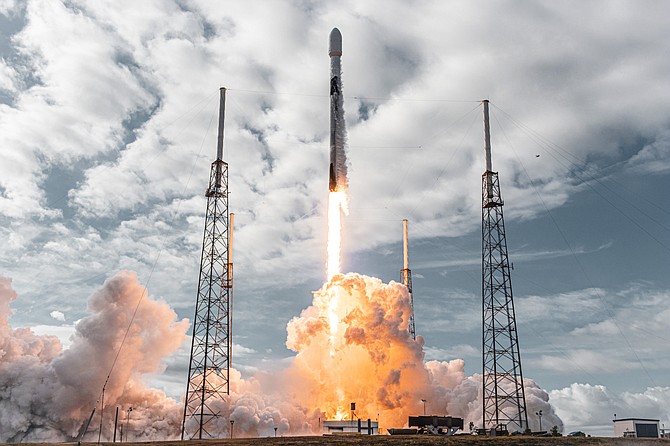 Space Exploration Technologies Corp. set a record during its Jan. 24  launch by carrying a total of 143 small satellites into space — the most ever deployed in a single launch.
The launch, which took off at 10 a.m. EST from the Cape Canaveral Space Force Station in Florida, was the first mission carried out as part of SpaceX's new Smallsat Rideshare Program.
The product offering allows multiple customers to book available space on the Hawthorne-based company's launch vehicles, bringing down the price for deployment of smaller satellites.
The satellites launched as part of the first mission were a mix of governmental and commercial spacecraft, according to SpaceX. They included 48 imaging satellites designed by Planet Labs Inc., 36 communications satellites manufactured by Swarm Technologies Inc. and 15 payloads carried aboard a newly designed orbital transfer vehicle from launch services provider Spaceflight Inc.
Also aboard the SpaceX Falcon 9 launch vehicle were 10 satellites designed in-house and deployed in support of the company's Starlink global broadband program. It's the first satellite cluster deployed into polar orbit in support of the Starlink project, which the company began beta testing last year.
SpaceX isn't slowing down after a milestone-filled 2020, in which the company bested its previous launch record and became the first private company to carry out crewed missions to and from the International Space Station.
SpaceX is also planning another test of its massive Starship rocket, designed for interplanetary space travel. A prototype of the space vessel crash-landed in December, but the company aims to attempt another high-altitude test later this month.
For reprint and licensing requests for this article, CLICK HERE.