Disney Slashes Executive Bonuses
Wednesday, January 20, 2021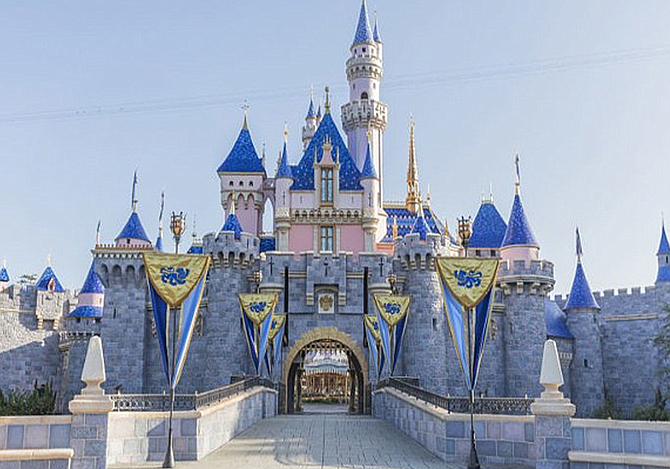 As the pandemic shakes its core businesses, Burbank-based Walt Disney Co. has slashed bonuses for its top executives.
Performance-based bonuses were withheld from six Disney executives, according to a Jan. 19 filing with the Securities and Exchange Commission.
Due to the elimination of that bonus and a cut to his base salary, Disney Executive Chairman Bob Iger earned $21 million in the 2020 fiscal year, less than half of what he earned in 2019, when his total compensation package was valued at $47.5 million, the filing shows. Iger earned $65.6 million in 2018.

Bob Chapek, who took over as chief executive in February, received a $14.2 million compensation package in the 2020 fiscal year.

Disney's top executives agreed to compensation cuts in March, with Iger foregoing his entire base salary starting in April and Chapek taking a 50% cut to his base salary, the filing stated. Senior corporate officers Alan Braverman, Christine McCarthy, Jayne Parker and Zenia Mucha each agreed to a 30% cut to their base salaries.

"In the midst of a global pandemic, we took steps to protect the Company's long-term interests, continued to deliver entertainment and news when people need it the most and made decisions important to our Company's future success," Chapek said in a letter to shareholders in January.

Disney's theme parks have suffered amid the pandemic, losing nearly $7 billion as of October. The company plans to lay off approximately 32,000 employees by the first half of fiscal year 2021, according to a November regulatory filing. 
But with many forced to stay home, the pandemic gave the entertainment company a chance to grow its streaming platform Disney+, which has garnered about 87 million subscribers since its launch in November 2019.
Disney's revenue totaled $65.38 billion in the 2020 fiscal year, down from $69.61 billion in 2019. The company will report its first-quarter earnings on Feb. 11. 
For reprint and licensing requests for this article, CLICK HERE.