Netflix Tops 200 Million Subscribers
Originally published January 19, 2021 at 4:05 p.m., updated January 22, 2021 at 9:36 a.m.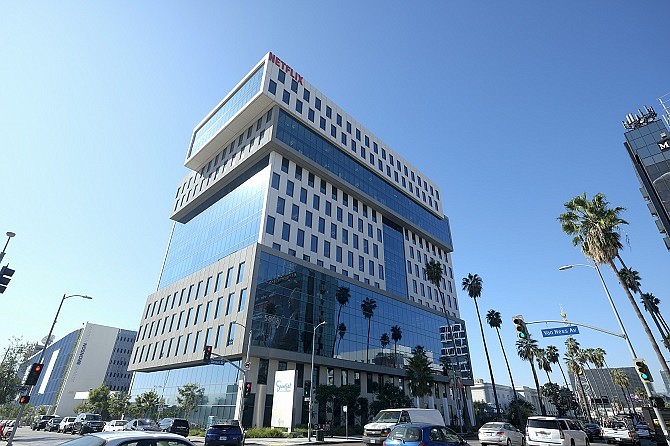 Netflix Inc. reached more than 203 million paid subscribers at the end of 2020, the Los Gatos-based entertainment company announced Jan. 19.
Netflix, which has multiple large-scale offices around Hollywood, added 8.5 million net paid subscribers in the fourth quarter, according to the company's latest earnings report. The streaming service brought in 37 million additional net paid subscribers for the full year.
The company has more than doubled its subscribers since the third quarter of 2017 when it hit 100 million paid viewers, the Wall Street Journal reported.
Most of Netflix's subscriber growth occurred in the first half of 2020, with the company adding 26 million net paid subscribers during that period.
Netflix attributes its surge in subscribers to the coronavirus pandemic, which forced millions of consumers to remain safe at home. The popularity of original titles such as "Tiger King," and "The Queen's Gambit" also helped drive growth, the company said.
"We're enormously grateful that in these uniquely challenging times, we've been able to provide our members around the world with a source of escape, connection and joy while continuing to build our business," Netflix said in a letter to shareholders.
The last year was highly competitive for streaming services, with Burbank-based Walt Disney Co. pulling in nearly 87 million subscribers on Disney Plus within its first year. Launches for Warner Bros. Entertainment Inc.'s HBO Max and NBCUniversal's Peacock services also took place in 2020.
Netflix told shareholders that increased competition in streaming pushed the company to move quickly to strengthen its content library.
In the fourth quarter, Netflix brought in $6.6 billion in revenue, up from $5.5 billion the year before. The company posted $542 million in profit during the period, down from $587 million in the same quarter the previous year. Netflix earned $25 billion in revenue in 2020, up from $20.15 billion in 2019.
For reprint and licensing requests for this article, CLICK HERE.