American Honda Sales Slump for 2020
Monday, January 18, 2021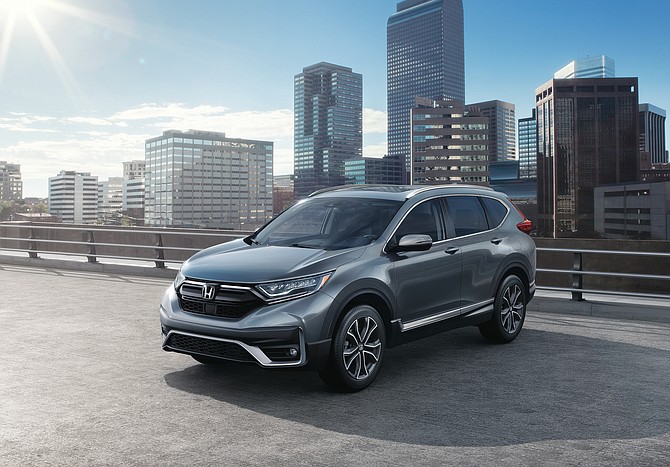 After contending with pandemic-related shutdowns at its U.S.-based factories, American Honda Motor Co. Inc. sales slumped 16.3% in 2020 compared to 2019, but the company's results were on par with its competitors.

"While 2020 was a year of unprecedented challenges, through the efforts of our Honda and dealer associates and the continuing loyalty of our customers, we were able to deliver 1.3 million vehicles," Dave Gardner, the Torrance-based automaker's executive vice president of national operations, said in a statement.
 
"As the world continues to cope with the global pandemic, we remain optimistic that things will improve soon and look forward to the upcoming launches of critical all-new products like the Honda Civic and Acura MDX," he added.

American Honda, which sells vehicles under the Honda and Acura brands, sold 549,701 cars and 797,087 light trucks during 2020 — a decline of 22.7% and 12.2%, respectively. The company retained a 9.3% share of the market.

Honda's volume leaders for 2020 were the CR-V crossover, with 333,502 vehicles sold, a 13.8% decrease; the Civic at 261,225, a slide of 20.3%; and the Accord at 199,458, representing a 25% drop.

On the Acura side, the RDX model led the way with sales of 52,785 vehicles followed by MDX at 47,816.

Car dealers nationwide sold 14.5 million vehicles last year, a 14.8% decrease from 2019, and the lowest sales year by the automotive industry since 2011.  
Most of Honda's competitors also posted double-digit decreases in the number of vehicles leaving dealers' lots in 2020.

Plano, Texas-based Toyota Motor North America Inc. reported sales of 2,112,941 vehicles, an 11.3% decrease, while Detroit-based General Motors Co. sold 2,547,339 cars and trucks, with total deliveries down 12%.

Dearborn, Mich.-based Ford Motor Co. sold 2,044,744 vehicles, a 15.6% decrease. And Auburn Hills, Mich.-headquartered Fiat Chrysler Automobiles US — which sells or distributes vehicles under the Chrysler, Dodge, Jeep, Ram, FIAT and Alfa Romeo brands — sold 1,820,636 vehicles for 2020, a 17 % decline.

Irvine-based Kia Motors America sold 586,105 vehicles, down 4.7% from 615,338 in 2019, while Fountain Valley-based Hyundai Motor America sold 622,269 total vehicles, a 10% decline.

Nissan Group, based in Nashville, Tenn., reported 899,217 units sold, a decrease of 33.2% compared to the prior year. Volkswagen Group of America Inc., headquartered in Herndon, Va., sold 325,784 vehicles in 2020, down 10% from 2019. And Irvine-based Mazda North American Operations ended 2020 with 279,076 vehicles sold, about the same as in 2019.

Analysts from Edmunds.com Inc., a Santa Monica-based market researcher, said "there are still uncertainties ahead," but they "remain confident that industry sales will continue at a steady pace without a dramatic decline like the one seen at the outset of the pandemic."

"Even if we face another wave of retail shutdowns, the good news is that dealers are far better prepared now for selling virtually than ever before," Jessica Caldwell, Edmunds' executive director of insights, said in a statement. 
For reprint and licensing requests for this article, CLICK HERE.