March Capital Raises $450 Million Enterprise Software Fund
Thursday, January 14, 2021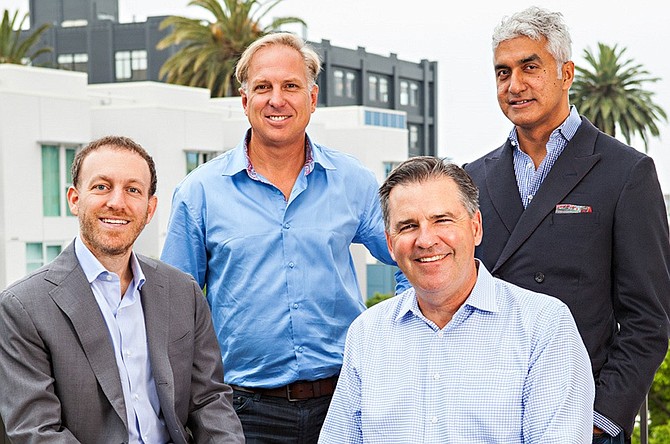 Santa Monica-based March Capital Partners has closed a new $450 million venture capital fund.
It's the firm's third fund and largest yet, beating out the $300 million Fund II which closed just under one year ago.

Like the majority of March's investments, the new fund will focus on enterprise software companies. These will span a broad range of sub-sectors, according to the company, such as industrial technology, cybersecurity, fintech, cloud computing infrastructure and artificial intelligence.

Part of the new capital will be reserved for follow-on investments in March's existing portfolio companies. The venture firm has investments in a number of high profile enterprise software businesses such as cybersecurity company CrowdStrike Inc., artificial intelligence-powered customer service platform Asapp Inc., ecommerce fraud detection company Forter Inc., advance payday payments platform ActiveHours, Inc. (which does business as Earnin), and Indian online vehicle marketplace MXC Solutions India Pvt. Ltd. (which does business as CarTrade).

March says it has earned more than $1 billion in profit from investments in these and other technology companies since its 2014 founding.

"Building on the adoption of broadband, mobility, cloud and now 5G coupled with edge computing, we will see unprecedented innovation in the next 10 years, with yet to be imagined applications and a complete new network architecture to support it," March Co-Managing Partner Sumant Mandal said in a statement. 
"Going through the pandemic over the last year has shown that the adoption of new digital platforms is mission critical for businesses worldwide and has permanently changed human behavior. A decade of behavior change has happened in less than one year," he added.

Concurrent with the third fund close, March announced the creation of the "March Capital Foundation," an initiative designed to channel investment into technology companies with a positive impact on at-risk communities in Southern California. The main focus areas are "inner-city youth," homelessness and community health.

"With the close of Fund III and launch of the Foundation," March Co-Managing Partner Jamie Montgomery

said 

in a statement, "we are able to double down on our commitment to drive positive change through the companies in which we invest and opportunities the innovation economy presents."

For reprint and licensing requests for this article, CLICK HERE.