LABJ Insider: LA-Adjacent Billionaires Musk, Bezos Battle It Out
Monday, January 11, 2021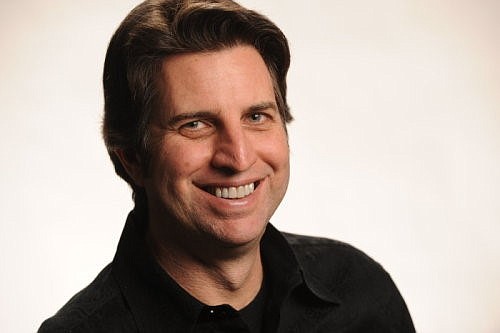 One of the most popular stories for the Business Journal last year came from our Wealthiest Angelenos special issue. The feature didn't focus on the billionaires who actually call L.A. home, but rather it looked at bold-faced names who have a big presence here without technically residing in our fair city.

The ultra-rich outsiders included Amazon.com Inc. mastermind Jeff Bezos, Los Angeles Rams owner Stan Kroenke and Los Angeles Clippers owner Steve Ballmer.

Why bring this up now? Because Elon Musk, who ranked No. 1 on the Wealthiest list in 2020 and 2019 and has recently and loudly decamped to Texas, passed Bezos last week to become the world's wealthiest individual. 

Thanks to a surge in Tesla stock, Musk's personal fortune reached $185 billion. That put him ahead of Bezos' $184 billion pile of personal wealth. 

Musk retains a sizeable footprint in L.A., what with Hawthorne-headquartered SpaceX and Boring Co., but he's no longer considered an Angeleno.

We'll leave it for others to debate the whys and hows of A-list business types and companies skipping town. For now, we'll just ponder how different the 2021 Wealthiest Angelenos package would look if L.A. could lay claim to its most notable nonresidents.
• • • 

Speaking of people moving around, the new year always brings a list of new faces in new places. Here's a look at just some of the recent high-level moves:

Paramount Pictures, the last major studio based in Hollywood, has new co-presidents. Former FOX executives Daria Cercek and Michael Ireland will take the reins under motion picture group president Emma Watts …

On the agency side of the business, Jim Burtson has been elevated to president at Creative Artists Agency as part of shifts at the iconic talent shop. Burtson had been chief financial officer at CAA since 2015 ...

Over at Warner Bros. Pictures, former Sony and Universal exec Josh Goldstine has been tapped as president of worldwide marketing — a key role for a studio that plans to focus on digital releases in the year ahead …

The Central City Association has picked new executive officers for the organization's board of directors: Stephanie Graves (chair); Bert Dezzutti (vice chair); Cindy Starrett (secretary); Noel Hyun Minor (treasurer); Tom Gilmore (past chair); Lupita Sanchez Cornejo (board nomination committee chair); and Edgar Khalatian (PAC chair) …

Workplace law firm Jackson Lewis has a new managing principal in its downtown office. Nicky Jatana will succeed Tyler Brown in the role. Jatana is a longtime veteran of the firm with expertise in employment litigation and extensive trial and arbitration experience. Brown is returning to his practice in San Francisco.
For reprint and licensing requests for this article, CLICK HERE.