Development Site Near Culver City Sells for $92 Million
Monday, January 11, 2021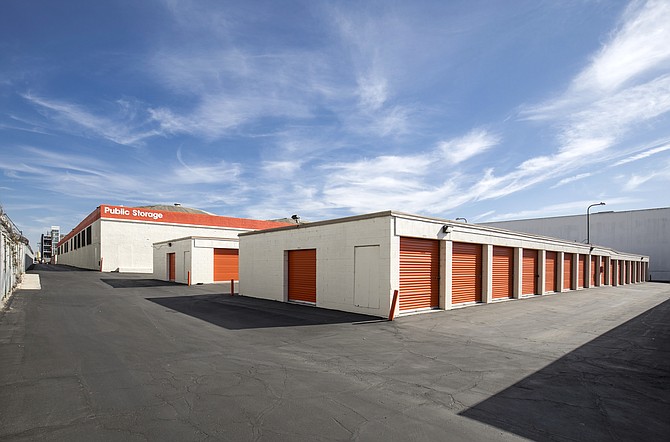 A 3.5-acre mixed-use development site near the border of Culver City has sold for $92 million.

Public Storage sold the site at 3401 S. La Cienega Blvd. to Australia-based companies Lendlease Corp. and Aware Super, which will each hold a 50% interest in the property.

Newmark Group's Kevin Shannon, Ken White, Laura Stumm, Rob Hannan and Anthony Muhlstein represented the seller in the transaction.

"This is a phenomenal transit-oriented mixed-use site in the vibrant Culver City submarket, which is a ground zero for content creation as evidenced by Apple's recent land purchases," Shannon said in a statement.

The development will be a 500,000-square-foot project with 260 multifamily units, 250,000 square feet of creative office space and ground-level retail. 

Once completed, it will have an estimated value of $600 million, according to Lendlease and Aware Super.

The property is located next to the La Cienega/Jefferson light rail stop.

Lendlease plans to submit an application for the project later this year and wrap up development in 2025.

The site currently has more than 1,000 self-storage units. This will provide the buyers with income during the planning stages of the development, according to Newmark.

The site is located in an opportunity zone, which provides tax benefits to investors by allowing them to defer capital gains taxes by investing money in opportunity zone funds. The tax program is aimed at increasing development in economically distressed areas.

"The site's opportunity zone designation provides significant tax benefits in a location that is surrounded by game-changing new developments," Stumm said in a statement. "We expect absorption to remain strong for both residential and office as the content creation behemoths continue to expand in this dynamic tech and media submarket."

The project marks the first development in L.A. for Lendlease.

"Placemaking is at the heart of our business, and we are bringing that mindset and capability to L.A. at this highly desirable location, which boasts close proximity to entertainment and technology giants HBO, Apple, Amazon and Sony, as well as multimodal transportation options," Arden Hearing, Lendlease Americas executive general manager of West Coast development, said in a statement. 

"We have been a general contractor in L.A. for many years and are now eager to expand our investment and development operations in this critical market," Hearing added.

Denis Hickey, Lendlease Americas chief executive, said that the company was looking to continue its market expansion with a focus on multifamily and mixed-use projects. 

A partnership between Lendlease and Aware Super was formed to develop and own multifamily assets.

The partnership recently acquired sites in New York and wrapped projects in Boston and Chicago. Its portfolio now has a value of more than $2.5 billion. 

Lendlease acts as the development, construction and investment manager for the projects.

"We are excited to expand our successful partnership with Lendlease to the West Coast of the U.S., in a market that is at the heart of technological innovation. This opportunity fits nicely with our overarching strategy in property, and we look forward to delivering this high-quality new generation project while adding value to our partnership over the long term," Damien Webb, Aware Super's head of income and real assets, said in a statement. 
For reprint and licensing requests for this article, CLICK HERE.