Air Passenger Counts Are Tanking, But Air Lease Is Flying High
Monday, January 11, 2021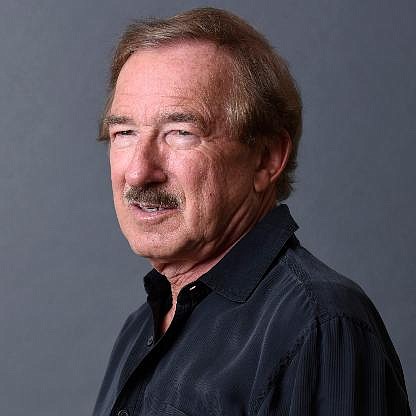 The industry that Century City-based Air Lease Corp. operates in is in critical condition. 

Air passenger counts are down by two-thirds from a year ago, and with the Covid pandemic worsening, the industry will likely take years to recover.

But Air Lease itself appears to be back on track. The aircraft leasing company has managed to put together three lease deals in the last two months, and its stock price has bounced back to pre-pandemic levels.

Air Lease announced Nov. 23 that it has leased 13 Boeing 737-9 aircraft to Alaska Airlines Inc. That was followed four weeks later with announcements of two smaller lease deals, one with budget Turkish air carrier Pegasus Airlines and the other with Japan-based airline Peach Aviation Ltd.

Meanwhile, Air Lease's stock price has climbed steadily over the last couple months, rising 63% from a low point on Oct. 30 to close at $44.42 on Dec. 31 — its highest level since Jan. 22, 2020. 

Investors, it seems, are betting that much of the pandemic's impact is in the rear-view mirror for Air Lease. "We think the worst is most likely over for the company as they were able to place aircraft from their order book this year," Helane Becker, aviation analyst with New York-based Cowen Inc., said late last month.

Unlike its airline customers that have endured major financial hits as passenger traffic plummeted last spring before slowly and fitfully recovering, Air Lease has been better able to weather the Covid storm.

As an aircraft leasing company, Air Lease provides airlines a more affordable option to buying aircraft outright from the world's two major aircraft manufacturers: Boeing and Airbus. A single Boeing 737-9 aircraft, for example sold on the open market for an average price of $112 million as of August, according to website Statista.

Air Lease is one of several dozen aircraft leasing companies worldwide, including Dublin-based AerCap Holdings and General Electric Capital Aviation Services, a subsidiary of GE Capital.

During the Covid crisis, Air Lease has functioned somewhat like a financial lender to airlines. It has allowed many carriers to negotiate deferments of up to a year on lease payments and has helped airlines reduce their overhead by leasing them more fuel-efficient planes.

Air Lease has taken a hit on the lease deferrals but has managed to avoid severe financial losses. In its third-quarter earnings release, the company reported, "Through Nov. 9, we have agreed to defer approximately $201.5 million in lease payments, of which $59.8 million or 30% of the total deferrals have been repaid." 

According to that same earnings release, lease deferrals "only represented approximately 3% of our total available liquidity as of Sept. 30." In other words, the company had enough cash reserves on hand to withstand the hit.

'Opportunity to modernize'
Simultaneously, Air Lease has been arranging new aircraft leasing deals with several airlines that are seeking lower cost overheads in the difficult months and years to come.

"Our conversations with airlines around the world indicate that they are using this as a onetime opportunity to resize and modernize their fleets," Air Lease Chief Executive John Plueger said in the company's third-quarter conference call with analysts.

One of Air Lease's biggest lease deals was with Alaska Airlines for 13 Boeing 737-9 aircraft, to be delivered by the end of 2022. 

According to Brad Tilden, chief executive of Alaska Air Group, the SeaTac, Wash.-based parent of Alaska Airlines, the carrier sold some older planes and replaced them with newer, more fuel-efficient aircraft. "We found an opportunity to sell 10 planes that are not in our long-term plans and replace them with 13 of the most efficient narrow-body aircraft available," Tilden said in the deal announcement.

An Air Lease deal with Turkey-based Pegasus was smaller but more complex. Pegasus agreed to lease one new Airbus A321-200neo plane, with delivery set for 2023. To alleviate an immediate cash crunch, Pegasus agreed to sell four Boeing 737-800s in its fleet to Air Lease in a sale-leaseback transaction. 

With the 737-800 selling for an average price of about $106 million in August, according to Statista, that gave Pegasus immediate access to an estimated $400 million in cash.

"This deal aligns with Pegasus Airlines' fleet modernization and rationalization efforts to advance the airline's environmental, financial and operational performance," Air Lease Executive Chairman Steven Udvar-Házy said in the deal announcement.

Encouraging signs
Air Lease also announced on Dec. 22 the delivery of the first of four aircraft it has agreed to lease to low-cost Osaka, Japan-based Peach Aviation. The first two aircraft are from Airbus Group's A320-200neo series, while the final two aircraft — set for delivery by the end of next year — are from the Leiden, Netherlands-based manufacturer's A321-200neo series.

"This most recent transaction by (Air Lease) in the Japanese market demonstrates our commitment to environmental sustainability with the most modern, fuel-efficient aircraft," Udvar-Hazy said.

Looking forward, Cowen analyst Becker said this year should see gradual improvement in the airline industry — and that, she said, bodes well for Air Lease.

"We find these deals encouraging because it suggests that airlines are willing to plan for new aircraft deliveries in the next few years," Becker said. "They obviously believe the worst may be ending for them as well.
For reprint and licensing requests for this article, CLICK HERE.