Wondery to Be Acquired by Amazon
Monday, January 4, 2021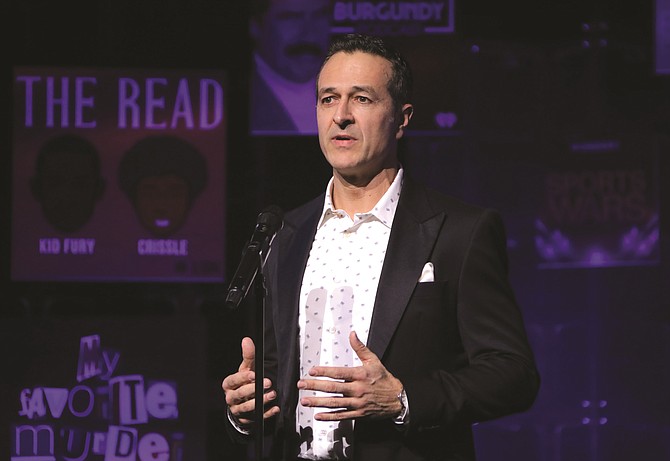 Wondery Inc., the West Hollywood-based podcast network with a roster of hit shows, will be acquired by Amazon Music.

Amazon.com Inc. announced the deal on Dec. 30 but did not disclose financial terms of the transaction. Wondery Chief Executive Hernan Lopez will reportedly step aside when the agreement is finalized.

Amazon said in the announcement that "nothing will change for listeners" and that Wondery podcasts will continue to stream on multiple platforms.

"Together with Wondery, we will continue to bring more customers to streaming as we expand selection and ensure we are a destination for our customers to find, discover, and listen to the creators and artists they enjoy," the company said in a statement.
Founded in 2016 by Lopez, a former chief executive at Fox International Channels, Wondery had billed itself as the "largest independent podcast publisher in the world."
It has pushed out multiple top-charting programs, including "Dirty John," "American History Tellers," "Business Wars," "The Shrink Next Door" and "Gladiator."

With more than 9 million unique monthly listeners in the United States and nearly 59 million global downloads and streams, Wondery is ranked by Podtrac Inc. as the fourth-largest podcast publisher in the industry.

Amazon Music added podcasts, including original programming, to its platform in September.

Rumors of a possible acquisition have circulated for weeks. The Wall Street Journal reported on Dec. 2 that Amazon was in talks to purchase Wondery in a deal that valued the podcast network at more than $300 million. The Wall Street Journal said Wondery "could present the final opportunity for a major tech or media giant to buy its way into the exploding field."

Other podcast companies have seen major investments in recent years, including Spotify Technologies' 2019 purchases of Los Angeles-based podcast network Parcast for $56 million and Gimlet Media for $200 million.
For reprint and licensing requests for this article, CLICK HERE.