UI Medical Readies for Walmart Product Rollout
Monday, January 4, 2021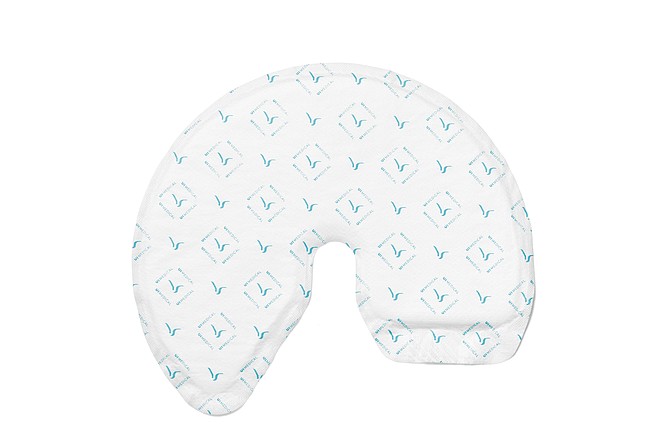 Long Beach-based UI Medical's diaper-like continence products for men will soon appear on shelves at Walmart.

It's the first time the company's QuickChange products will be available directly to consumers.

UI Medical got a break in the fall when it won a contest to be one of several products displayed on shelves at Bentonville, Ark.-based Walmart Inc. Pending final negotiations, the QuickChange product is expected to reach Walmart shelves in the second quarter.

QuickChange is designed for male patients who are confined to beds and chairs. The company got its start when nurse assistant Lorna Mateo's bedridden husband became incontinent several years back.

The 5-foot-2-inch, 108-pound Mateo faced a Herculean task, turning her 6-foot-inch, 240-pound husband over several times a day to change his diaper.

"It was a backbreaking job," Mateo said, "and I couldn't keep on doing it."

Mateo, who had some experience caring for elderly patients at an assisted living facility, was forced to improvise. She fashioned a diaper-like pad that wrapped around her husband's penis to catch urine, avoiding the need to turn him over to change a full diaper.

Unfortunately, Mateo's husband's illness became terminal. After he died, she realized she had a potentially useful product. Mateo approached a friend, Baum Harris, who had been a serial entrepreneur, and together they decided to launch a company to see if they could commercialize it.

That's how UI Medical — the UI is short for urinary incontinence — was founded in Long Beach in 2016.
A year later, the pair brought on Nicolas Soichet as chief executive and contracted with a manufacturing facility in Redlands to start producing the diaper-like pad, which they called QuickChange.

After perfecting the manufacturing process, the company in 2018 began selling the pads for about $1 apiece to assisted living facilities.

"The absorbable diaper was such an invention in the 1960s that for decades, no one else took a crack at how we can make this better," Soichet said. "This is the first product that allows nursing aides to change a man's diaper pad without moving him."

For nursing homes, this was a significant innovation that helped keep down costs. One of the leading causes of workers' compensation claims at nursing homes has long been injuries suffered by nurses when lifting and turning patients — especially heavyset male patients — to change their diapers.

UI Medical soon found another unanticipated market for its QuickChange product: It eliminated the need for catheters in male patients at hospitals. Besides the obvious discomfort for the patients, the use of catheters often results in infections.

Now hospitals comprise about 80% of QuickChange sales, according to Soichet. (He declined to disclose the company's revenue.) Among the hospitals using the QuickChange product, Soichet said, are Cedars-Sinai Medical Center in Beverly Grove, Huntington Hospital in Pasadena, the Rochester, Minn.-based Mayo Clinic and the Cleveland Clinic.
For reprint and licensing requests for this article, CLICK HERE.