ImmunityBio, NantKwest Deal Boosts Immunotherapy Platform
Monday, January 4, 2021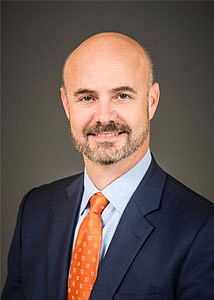 When billionaire biotech mogul Patrick Soon-Shiong announced in late October that he was stepping aside as chief executive of El Segundo-based biotech firm NantKwest Inc., the decision was presented as a move by Soon-Shiong to spend more time on his many other endeavors, including the pursuit of a Covid-19 vaccine.

But it turns out that decision was merely a precursor.

The main event came eight weeks later as NantKwest and its frequent collaborator in Soon-Shiong's family of companies — Culver City-based ImmunityBio Inc. — announced on Dec. 21 a plan to merge in a stock-for-stock transaction.

When the deal is completed late in the first quarter, the reverse merger will retain NantKwest's public listing on the Nasdaq exchange but will be named ImmunityBio Inc. The combined entities' ticker is expected to change to IBRX, according to the companies.

The headquarters of the new combined company will be at ImmunityBio's offices in Culver City. Veteran health care executive Richard Adcock, who took the reins when Soon-Shiong departed NantKwest, will serve as chief executive of the combined company.

The aim is to create a single company with a larger platform of drugs using two methods of immunotherapy.

Together, the two companies have 13 drugs in clinical trials, with 11 of those in later stage Phase 2 and Phase 3 clinical trials.

Both companies were founded by Soon-Shiong and have been integral members of his NantWorks family of bioscience companies.

ImmunityBio's immunotherapy platform uses both innate immune system cells and adaptive immune system T-cells to fight cancer and infectious diseases.

NantKwest has focused exclusively on developing innate immune system cells known as "natural killer cells."

ImmunityBio and NantKwest have pooled their efforts repeatedly in clinical trials and, more recently, as part of the Operation Warp Speed federal program for vaccines and treatments for Covid-19.

"By combining ImmunityBio's immunotherapy platform … with NantKwest's natural killer cell platform, the merged entity will have a powerful and broad product portfolio that can activate both the innate (natural killer cell and macrophage) and adaptive (T-cell) immune systems to create long-term immunological memory," Soon-Shiong said in the announcement.

"What distinguishes the merged entity is the late-stage immunotherapy product pipeline that is designed to eliminate the need for high-dose chemotherapy," improve the outcomes of therapies using T-cells to recognize proteins that signal foreign invaders and improve the use of drugs that help activate immune cells, he added.

Under terms of the agreement, ImmunityBio shareholders will receive 0.819 shares of NantKwest for each share of ImmunityBio owned. ImmunityBio shareholders are expected to own 72% of the combined company, with NantKwest shareholders owning the remaining 28%.

Shares of NantKwest rose 56% to $16.02 on Dec. 21, the day of the announcement. But part of that increase was due to a simultaneous announcement from ImmunityBio that its drug to treat bladder cancer had achieved a 72% response rate in a late-stage Phase 2 and Phase 3 trial.

The share price rose another 10% to $17.61 on Dec. 22 but gave back all of that gain on Dec. 24. NantKwest stock closed Dec. 30 at $14.36.

A bioscience industry expert and another market analyst said the merger's principal aim is to create additional value for shareholders.

Sahak Manuelian, managing director of downtown-based Wedbush Securities Inc., said that, while the timing of the deal may have been motivated in part by Soon-Shiong being able to bring Adcock on board as chief executive of first NantKwest and now the combined companies, the prime motivation was to boost the share price.

"This deal is about being able to bring out some of the late-stage programs out of the two companies' pipelines," Manuelian said. "Just by this deal's announcement, the stock of NantKwest has gone up a bunch, thereby unlocking shareholder value."

Ahmed Enany, chief executive of the Westwood-based Southern California Biomedical Council, an industry trade group, concurred.

"Investors may be stoked that the combined entity has control of more assets to improve the chances of success in developing combinational immunotherapies for different types of cancer and designing vaccines for infectious diseases, such as HIV and Covid-19," Enany said.


For reprint and licensing requests for this article, CLICK HERE.