Dedeaux Sells Cold Storage Portfolio in Central LA
Monday, January 4, 2021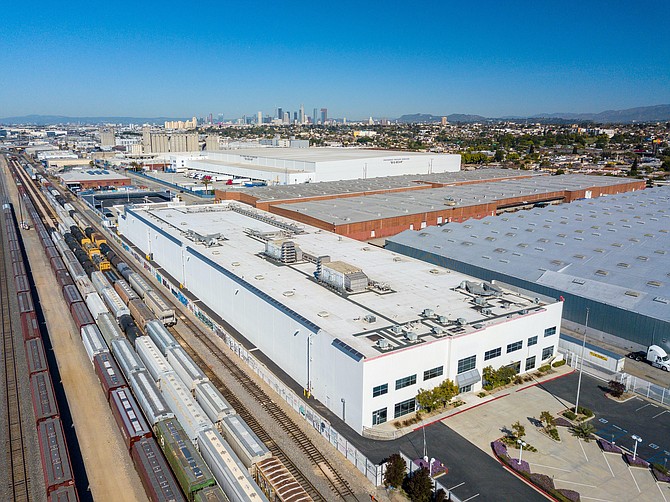 Santa Monica-based Dedeaux Properties has sold a cold storage and food processing portfolio in central L.A. for an undisclosed sum.

The buyer is a global real estate services company.

"The assets are all located in what is arguably the ground zero location for food processing and distribution facilities in Los Angeles, one of the strongest submarkets of its kind in the U.S.," Dedeaux Principal Brett Dedeaux said in a statement.  

The portfolio totals roughly 290,000 square feet and is comprised of four industrial buildings ranging from 38,000 to 111,0000 square feet.

At the time of the closing, each property was fully leased, according to the company.

The sites were part of a larger portfolio Dedeaux acquired as part of a joint venture in 2016.

"During our hold period, these assets more than exceeded our business plan, and with a huge supply/demand imbalance for large-scale food processing and cold storage facilities, it was a good to time sell," Dedeaux said.

During the Covid-19 pandemic, online food sales have increased nearly 85%, driving demand for cold storage warehouses, according to a report from Jones Lang LaSalle Inc.

The older age of most existing cold storage facilities — more than 78% in the United States were built before 2000 — make more modern facilities even more desirable. The newest of those sold by Dedeaux was built in 2007, according to CoStar Group Inc.  

"The portfolio's location combined with the resiliency and strength of the industrial real estate segment, particularly for last mile cold storage, provide the buyer with excellent potential for very attractive risk-adjusted returns going forward," Dedeaux said in a statement.

Although demand is strong for cold storage or freezer space, developers aren't racing to build new properties because of high construction costs. 
For reprint and licensing requests for this article, CLICK HERE.