Covid-Related Loan Programs Have Given Businesses a Much-Needed Lifeline
Monday, January 4, 2021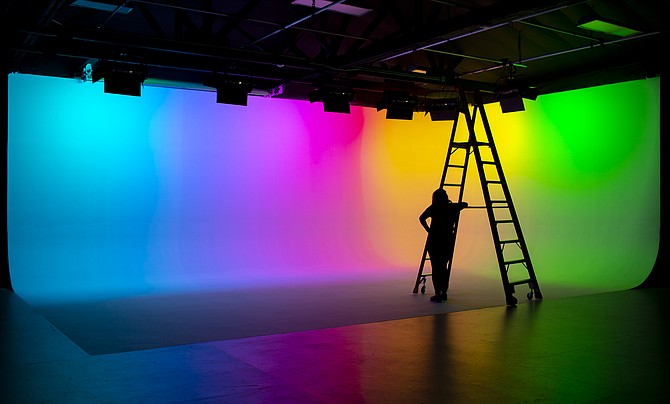 After Covid-related shutdowns brought his film production and equipment rental business to a screeching halt, Suren Seron turned to the Economic Injury Disaster Loan program to make ends meet. 

"It was one of the most important things that kept the company running and providing working cash flow … especially in the beginning part of the pandemic," said Seron, whose West Los Angeles-based Stray Angel Films received a $500,000 loan from the Small Business Administration. 

Seron is among more than 225,000 business owners and nonprofits in Los Angeles County that collectively received about $14 billion in EIDL funding.
EIDL LOAN BREAKDOWN

LOAN RANGE

NUMBER OF L.A. COUNTY-BASED COMPANIES THAT RECEIVED EIDL LOANS

NUMBER OF COMPANIES STATEWIDE THAT RECEIVED EIDL LOANS

$400,000-$500,000

768

2,341

$200,000-$399,999

495

1,520

$100,000-$199,999

61,858

151,024

$1,000-$99,999

162,845

406,335

Source: Small Business Administration. All L.A. County and California EIDL loan data as of Nov. 15, 2020.

Unlike the Paycheck Protection Program, these loans are not forgivable and have to be repaid within 30 years. The amounts borrowed usually equal six months of working capital and range from $1,000 to $500,000. Terms include a 3.75% interest rate, with the first payment deferred for a year. 

"The pandemic was certainly the main reason for everyone to take out these loans to keep their doors open, but I'd say for any business owner trying to grow their business whether or not they were affected heavily or immediately by the pandemic, when the government's offering you the opportunity to get a great long-term loan that's SBA backed at that kind of rate — it's really a no-brainer," Seron said.

"The traditional SBA (loan repayment periods) are anywhere from seven to 10 years, and there's always the possibility that the government may at some point decide to forgive some of these loans or convert them into grants. A lot of fellow EIDL recipients feel that that may be coming down the line eventually," he added.

$35 billion in funds
Statewide, more than 560,000 businesses received EIDL funding totaling $34.5 billion.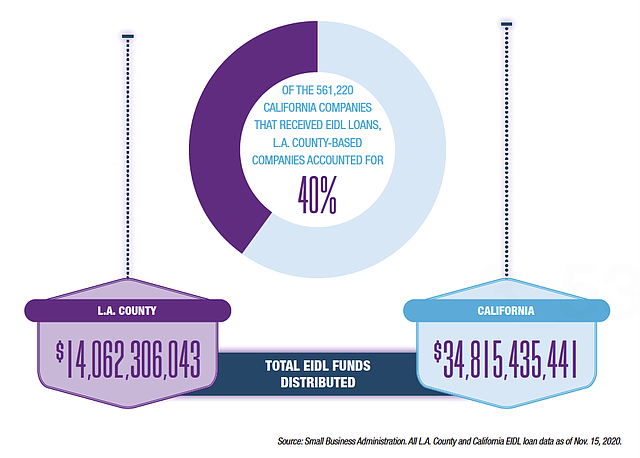 That's about 17.8% of the $194.3 billion doled out in the United States and $14 billion more than what was allocated to companies in Florida, the next highest recipient, according to the SBA. 

The federal agency also offered EIDL Advance Payment, ranging from $1,000 to $10,000. Those funds didn't have to be repaid. 

The advance, or grant, program's limited funding quickly ran out, but not before more than $1 billion was handed out to 325,965 applicants in L.A. County and $2.7 billion to 809,721 businesses statewide.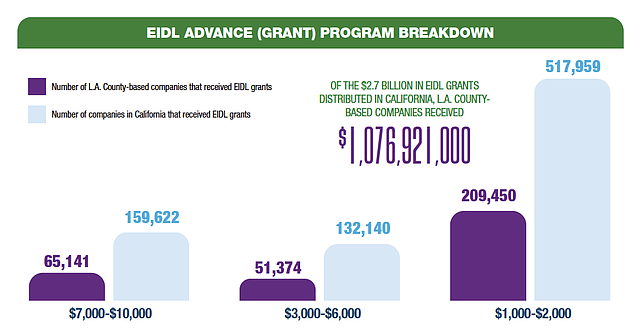 The new Economic Aid to Hard-Hit Small Businesses, Nonprofits and Venues Act — a $900 billion Covid-19 relief package that President Donald Trump signed on Dec. 27 — allocates an additional $20 billion in EIDL funding, along with $284 billion for a second round of PPP loans. 

The act includes $15 billion in grants for entertainment venues, independent movie theaters and cultural institutions, and $15 billion in loans for minority-owned businesses and those in low-income communities.
TOP 5 STATES RECEIVING EIDL LOANS

STATE

TOTAL AMOUNT OF LOANS

TOTAL NUMBER OF LOANS

California
$34,509,270,933
554,181
Florida
$20,311,752,476
457,469
New York
$17,631,112,948
303,911

Texas
$16,600,293,950
310,846
Georgia
$7,805,004,984
179,412
National Total
$194,374,549,652
36,455,556

Source: Small Business Administration. All national EIDL loan data as of Nov. 23, 2020.




State offers aid
The state is also kicking off the new year with a $500 million California Small Business Covid-19 Relief Grant Program.

The application period closes on Jan. 8, and approval notifications are scheduled to go out on Jan. 13. 

Businesses with up to $100,000 in annual revenue are eligible for $5,000 grants. Companies with revenue of up to $1 million can get $15,000, and $25,000 grants are available to those with sales totaling up to $2.5 million. 

The new funding will build on $75 million in support from the L.A. Regional Covid-19 Recovery Fund, which offered loans and grants to micro-entrepreneurs, small businesses and nonprofits located in Los Angeles County, and the $54 million L.A. County Employer Assistance Grant Fund that allocated a quarter of its funding to enterprises serving vulnerable populations.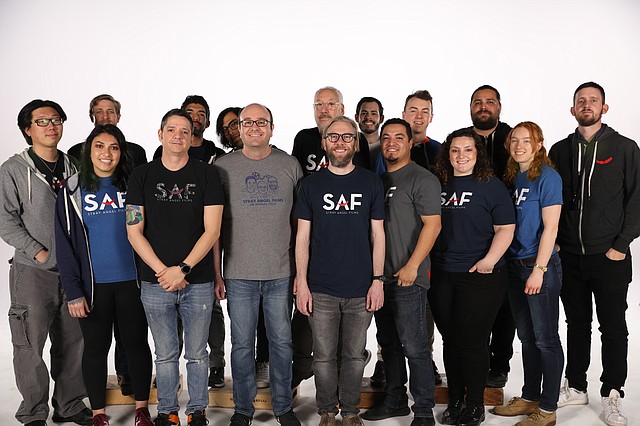 Seron co-founded Stray Angel Films with Josh Burrows, the company's chief operating officer, in 2003. They have 15 employees, an onsite soundstage and provide production services for clients such as El Segundo-based Mattel Inc., Santa Monica-based Activision Blizzard Inc., Vice Media Group, HBO and others. 

Contending with a roughly 50% drop in annual revenue, Seron secured a PPP loan in addition to EIDL funding and a microloan through the city of Los Angeles, which was converted to a grant.

"We went for everything we possibly could," he said, adding that the financial support Stray Angel Films received meant the "difference between having to close and being able to recover and still have a business." 
For reprint and licensing requests for this article, CLICK HERE.