Westside Multifamily Portfolio Sells for $73 Million
Friday, February 26, 2021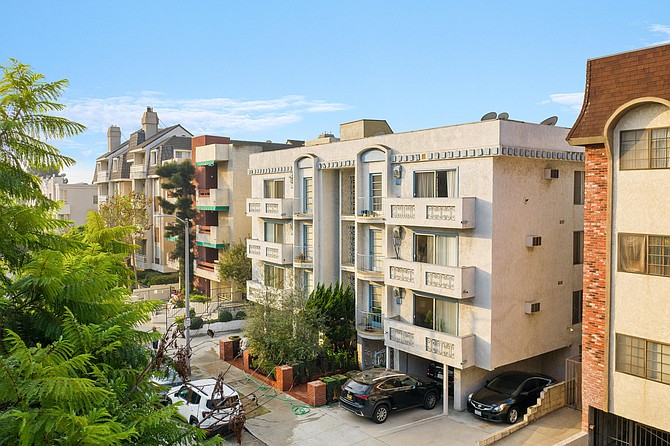 An eight-property multifamily portfolio on the Westside with a total of 212 units has sold for $72.7 million.
Institutional Property Advisors, a division of Marcus & Millichap, announced the sale Feb. 25.
IPA's Kevin Green, Joseph Grabiec and Greg Harris represented the seller in the transaction and found the buyer. The names of the private partnership seller and local multifamily investment firm buyer were not disclosed.
The portfolio is known as the Westside Collection. It consists of Villa de Longpre, a 27-unit property in West Hollywood built in 1973; A Taste of Honey, a 27-unit property in Hollywood built in 1966; 930 N. Martel, a 39-unit property in Fairfax built in 1972; 5403 W. 8th, an 18-unit building in Mid-Wilshire built in 1971; 3666 Cardiff, a 17-unit building in Palms built in 1963; La Citadel, a 24-unit building in Palms built in 1971; 10795 Woodbine, a 30-unit property in Palms built in 1977; and 1525 Amherst, a 30-unit property in Sawtelle built in 1969.
"The extremely high cost of a single-family home in Westside is prohibitive for most residents but the area's incomparable mix of urban and outdoor lifestyle amenities and proximity to major employment centers are a strong draw for highly educated professionals," Grabiec said in a statement.
Green said the assets, which had not been available on the market for more than a quarter of century, were desirable to buyers.
"Previously owned by the same partnership for over 30 years and on the market for the first time in decades, these unrenovated apartment buildings are in premier West Los Angeles submarkets that have demonstrated extremely strong demand for luxuriously renovated apartment homes," Green said in a statement.
For reprint and licensing requests for this article, CLICK HERE.