Paramount to Slash Window for Film Releases
Originally published February 24, 2021 at 7:38 p.m., updated March 1, 2021 at 12:05 a.m.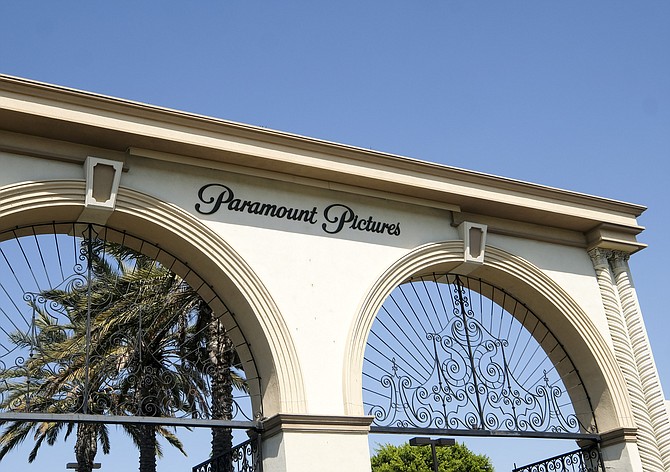 Paramount Pictures Corp. will shorten theatrical windows for its movies as part of the upcoming rollout for Paramount Plus, a new streaming service from parent company ViacomCBS Inc.
The only major film studio still based in Hollywood, Paramount plans to slash the amount of time that a movie spends in theaters before it gets released for at-home viewing from 90 days to 45 or even 30 days.
In a Feb. 24 presentation to ViacomCBS investors detailing plans for Paramount Plus, the entertainment conglomerate also announced that Paramount and premium cable provider Epix Entertainment would expand their current partnership to help stock the new streaming service with film titles.
Paramount Plus, which launches as a subscription service on March 4, will feature Paramount films licensed by Epix, as well as movies from Metro-Goldwyn-Mayer Studios Inc., Sony Pictures Entertainment Inc. and Lions Gate Entertainment Corp., according to Deadline. Paramount Plus subscribers could have access to more than 2,500 titles by mid-year, Variety reported.
Epix and Paramount will share priority on the pay television release of Paramount's films. Many Paramount releases will be available in a 90-day pay television time frame exclusively through Epix before also becoming available on Paramount Plus.
"Our company's transformation is ahead of schedule," ViacomCBS Chairwoman Shari Redstone said in. "We are optimizing the power of our combined assets and (intellectual property), driving growth in subscribers and rapidly realizing the cost saving promised when we announced the merger."
Paramount Plus is an expansion of streaming service CBS All Access, which has around 9 million subscribers.
For reprint and licensing requests for this article, CLICK HERE.